Life is filled with ups and downs. Getting off kilter can be caused by many things: health challenges, breakups/divorce, technology crashes, caring for elderly parents, feelings about political events and a lot more.
When you are a business owner and you get off kilter, it can be debilitating to your business growth.   It can even cause choices that cause harm to your business.
Paul Zelizer asked me to come onto his show to talk about what you can do when this happens. In this episode, I talk with him about how I  learned to have a more sustainable business and the strategies I teach my clients to create a business that fits their goals and energy levels.
Media Type: Audio
Length: 00:53:57
Listen Now!

Cost:  no cost, just click play!
You'll Hear
One wellness or awareness practice that I use to stay grounded and resourced.
Context of my corporate career background and my transformative moment that caused me to leave that life.
The "push-pull" of perfectionism, workaholism and a highly sensitive introvert.
Different types of experiences that cause people to get "off kilter."
How to move forward from "off kilter" experiences.
Why joy and gratitude may not be the solution to moving through your "off-kilterness"
Why your personal power and preferences matter when you are deciding what to do.
The difference between doing and BEing and how it shifts your perspective.
How to move in the direction of a business that feeds you.
What are you putting up with that magnify when you go "off kilter?"
Example of a client that returned to a business that matched who she was.
Resources Mentioned
My Interviewer: Paul Zelizer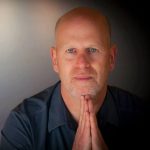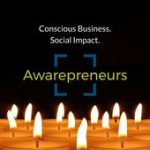 Paul Zelizer is the host of the Awarepreneurs podcast and is one of the first business and marketing coaches to focus on the needs of conscious entrepreneurs and social impact businesses. Paul runs a global coaching practice supporting conscious entrepreneurs in growing their businesses to the next level while staying true to their deepest integrity. He also works with leaders to help them increase the transformational impact that they have in their organizations and in the world. In 2017, he founded Awarepreneurs because he saw the need for more conversation about the the power of combining conscious business practices with the positive changes being brought about by the social impact sector. He is passionate about the intersection of 3 things: conscious business, social impact and awareness practices. He believes these 3 movements are some of the most dynamic and hopeful movements on our planet at this time. Around the world, people are discovering how to lead with awareness, have massive positive impact and create businesses that truly are a force for good. Each week, he does a deep dive interview with a thought leader in this intersection. Someone who has an enterprise that is market tested and already transforming many lives. He asks the gritty and sometimes challenging questions – like how they earn their money, how many people they help and what some of their biggest failures are. His goal for the show is to help you grow your businesses, enhance your well being and increase your social impact.
Back to you!
So what did you think? Did anything stick out to you from our conversation? I'd love to hear about it. Share in the comments or shoot me an email.



Live Fully -- Love Openly -- Laugh Often -- Leverage Your Brilliance -- Connect Authentically -- Get Your Message Out -- Serve with Impact -- Prosper Everyday