"You can't serve others if your ideas are always in incubation mode.
Every day there are people searching and praying for the solutions that only you can provide."
~ Stephanie LH Calahan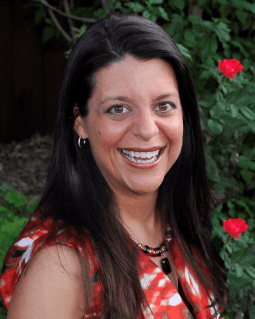 Stephanie Calahan is The Business Vision Catalyst and founder of Calahan Solutions, Inc. She works with purpose-driven entrepreneurs, visionaries, coaches, consultants, health practitioners, authors, speakers and all sorts of remarkable service professionals who are experts in their field, to help them embrace their brilliance, leverage their business and get their message out with power, ease and joy; so that they can make a powerfully positive difference in the world, exponentially grow their income and enjoy a highly-successful and meaningful business… while working less.
With Stephanie's unique combination of right-brained and left-brained thinking, passion, intuitive insight, results-based coaching and kick-butt systematizing magic, in record time her clients are able to:
feel safe and overcome their barriers,
fully identify their expertise,
gain massive visibility,
experience ease and joy in their sales conversations,
package their knowledge into information products and services,
create time-saving business systems,
shift their mindset towards possibilities and
take a no-excuses approach to creating a highly successful and meaningful business built around who they are and how they think.
After risking personal health and happiness as a high-achieving executive and jet-lagged consultant in Corporate America, Stephanie vowed to not only create a life of REAL freedom for herself and her family but also teach fellow entrepreneurs how to do the same.
She believes that life is meant to be lived and that fabulous vision combined with practical systems can make that happen very quickly. She loves her roles as dedicated wife, energetic and involved mom, community volunteer, sought-after transformational speaker, mentor, producer and trainer. She lives in Illinois USA with her husband, son and very rambunctious Havanese dog.
She is known for her powerful questioning and unique ability to hone in on her clients truths, helping them achieve desired outcomes.  Through her private work, courses, coaching programs, and products, service professionals soon jump for joy as they learn how to create rapid transformation in their life and business and reap the rewards of time, money and personal freedom.
If you are service-focused and are ready to take action in your business, or are interested in finding out how to join one of my private mentoring programs, I'm interested in talking with you. Click the button below.
If you're serious about your success, I'd like to learn more about you and your business.
CLICK HERE to request a Breakthrough Session with me.
Let's connect today! Instagram | Twitter | Facebook Page | Pinterest | LinkedIn
What You Will Find on the Rest of this Page
I believe that it's important to know a bit about a person before you choose to work with them. When you work with me, you get all of me. At one time in my life I tried to segment out parts of me to work and parts of me to a personal life. I find that is quite ineffective and draining. When I mentor a private client, I'm pulling from all of my experiences.
So here it goes!

Why I Do What I Do
I'm passionate about living my truth and helping others to do the same by boldly building a business that matches who they are.
I'm also passionate believer that only you determine the limits of your prosperity and that there are people searching and praying to find the magic that only you have.
What you do matters! You matter! My life's work is to help the world change because they met you.
I believe that because every major coach I have worked with in my life (both personal and professional) was a direct response to my prayers. Did they think I was praying for them? Probably not, but when I met them, I knew they were the person to help me.
When I talk about prospering every day, I'm not solely focusing on money. Being richly rewarded for the good that you bring to the world is certainly part of the equation and you can do a lot of good with it. However, there is a lot more to full prosperity and living your truth.
Live – Love – Laugh – Experience – Connect – Serve – Prosper
Having a focus on your faith/spirituality, health, family, friends and community as well as your financials all combined create your prosperity. When you have that balance your power can come through and that is what makes you a magnetic to success and to others.
You deserve to build a life that is created around your full truth, and not just a portion of you.                            Back to Top
What Corporate America Taught Me
Working as a leader in Corporate America opened my eyes to working with large teams and effective delegation (by the time I left I had led a teams of over 250 associates). It is where I fine tuned my abilities to see the potential in everyone I worked with and develop the skill of people development. Many of the associates I mentored went on to become successful leaders.
It is also where I learned what I did not want for my life. I was successful — super successful — in my career. Many said I was a "Rainmaker." I had moved up that corporate ladder fast, consulting at Fortune 50-100 companies. It was awesome and I loved what I did.
Then, the company went public and everything changed. All of the sudden I was being asked to do things that were on my ethical border. The environment became so toxic that I would get sick in the bathroom and then run back to a client meeting. I knew that there was a better way. I also knew that while I was doing some important things within the corporation in addition to my client work (Diversity programs, project management learning programs, mentoring programs, etc.) I wanted to work in a way that impacted lives directly.
Founding Calahan Solutions, Inc. made it possible to achieve these goals. We stepped out on faith. I left my corporate job and so did my husband and we moved to a new community. It was a huge leap of faith and if I had it all to do again, I would!
My Major Life Turning Point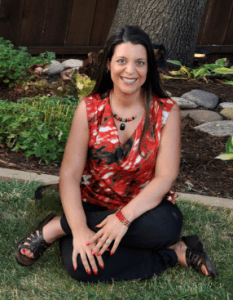 My world took a bit of a detour a few years after starting Calahan Solutions, Inc. My business shifted because it had to. I got so sick that I had to quit everything. It was horrible. I was in tears talking to people on the phone saying "I'm sorry I can't do this anymore."  You see, in 2009 I was told that I might not see 2010. My body was shutting down.
I had worked in a high-stress position as an leader in Corporate America and had left that world with the intention of creating a business that was going to give me everything I wanted, but what I neglected to do at the time was also change my mindset.
I was a workaholic and a perfectionist and I believed that I had to prove my worth.
So, when I created a business, I started volunteering for a number of different organizations.  I got on a number of boards, did rape crisis advocacy and counseling in the middle of the night,  and court appointed special advocate work for children that were taken out of their homes from neglect.  I participated in a lot of things outside of my business plus being a mom and a wife.
I created a trap for myself where I took that toxic environment that I had in the corporate world and created my own version. I was doing things that I was really excited about, but the problem was that I did not put any of me into any of that time.
Ultimately that trap caused my body to shut down. I had a number of internal systems that chose to stop working, literally, and it got so bad that at the time my son was in 2nd grade and he would come home from school and take care of me more than I took care of him. My husband would come home from work at night and by then I had no energy at all. He'd make dinner and my son would cut the food up like you do for a toddler and would bring it to me on the couch and feed me. It was very, very humbling.
I had so little energy that when I walked to the mail box I would have to sit for sometimes as much as 20 minutes before I had the energy to get back to the house.
One of my joys in this world is being a mom and one of the things I had to face was that I did not have the capacity to be the mom I wanted to be. My son had to grow up very fast.
It's time to really live rather than existing! I was blessed to find a holistic health practitioner that helped me get my situation figured out. He was an answer to prayer for sure.
I was able to come out of it! I got my health back under control. Then, I had to build a business that supported me as well as my family and my community around me. My business had to work with my very limited energy reserve. I learned how to get my message out without sacrificing my health, family or happiness!
Why am I telling you this?  I don't want you to have to wait until something horrible happens to start taking charge of your business and life.  I don't want you to feel stuck where you are, like having a happy business is for OTHER people, but not for you.  I don't want you to have to WAIT to start living.
That is really where my passion is now. Helping business owners that have these really important things to do in the world, but do it in such a way that it honors who they are so that they can have a life in addition to a successful business.
Today, as a vision catalyst I work with independent service professionals and entrepreneurs and help them bring their big visions to life and turn their specific brilliance and knowledge into profitable programs.
On daily basis I work with a select group of purpose-driven service professionals who are committed to taking action in their business. We work both on their internal mindset as well as business strategy that will move their business forward in a way that honors who they are and how they think.
If I sound excited that's because I am! I love what I do and the people that I work with.
My Inspiration
My dad and mom, through all of their various jobs, have had a huge positive impact on me and on thousands of people in their life by helping them grow and develop into better individuals. They have done so with a huge amount of modesty, passion and charisma. I can only hope to have such a positive impact on those I work with!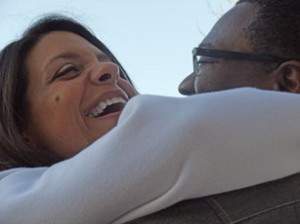 One of the best things that ever happened to me is my marriage to my "puzzle piece", Marlon. We met in college and dated for a number of years and have been together for over 20 years now. I'm frequently amazed that he has put up with my quirks for that long. (smile) Through all of life's ups and downs, he has been my biggest supporter.
I believe that being a mom is the biggest gift God has given me. I was blessed with one son through marriage and one through the miracle of birth. They make me a better person and I learn from them daily.
Let's Connect on Social Media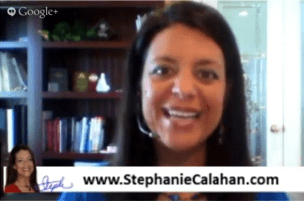 I enjoy meeting people from all cultures and countries and I'd love to know more about you. There are many different ways that you can connect with people today and I have fun on many of them. I know that different people prefer different types of and frequencies of information, so I use my networking sites in different ways. Pick one or more of your favorite sites below and let's start a conversation! Thanks for your interest!
Google+ | Twitter | Facebook Page | Facebook Profile
LinkedIn | YouTube | Pinterest
FriendFeed | Kiva | SelfGrowth | iTunes | Voicebo | Soundcloud
Facts You Might Find Interesting
When you do the right-brained/left-brained tests, I consistently fall in the 50/50 range. That means that I am not only a creative analytic, but can see connections in business and life that others might not immediately see and often play the role of professional devil's advocate.
Technology is awesome and I am often a beta tester and early adopter of tech that interests me. Way back I was a computer programmer. I can speak geek and non-geek. Because of that, I'm an excellent technology interpreter.
I am intuitive and direct and frequently say what is on my heart. If you don't want to know what I think, don't ask!
I'm a recovering perfectionist and recovering workaholic. I love teaching others how they can be that too.
I started my first business when I was 8 years old as a holiday card selling specialist. For a number of years, I raised money to buy Christmas presents for family and friends. I learned a number of good lessons with that work, but the number one thing I learned was that I did not like going door to door selling and carrying a huge binder on a bike was hard. By 10 years old I had moved on to creating my own business as a babysitter.
I worked my way through college working shifts from 7 at night to 7 in the morning. I met the most amazing people and faced challenges I never imagined I could handle. On different occasions I had both guns and knives pulled on me and I was able to come out safe. Whew! It was also my first experience into managing a very diverse set of individuals.
I'm an extroverted introvert (aka ambivert). That means that I love people, but need alone time to recharge. Because of this, I have become an expert at creating a business model that works for the way I work and I love helping others figure out the same for their business.
I'm a life-long learner. I've earned degrees in Business Information Systems, Human Resources and Marketing as well as slews of certificates in a diverse set of subjects. I've received numerous Leadership awards, my favorite is the Pioneer Award from the National Association of Women Business Owners, but they are not as important to me as the friends I have made along the way. If you'd like details on any of them, just let me know.
What I Do When I'm Not Working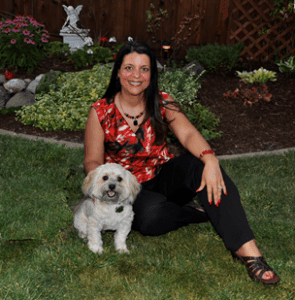 Most of the time my Havanese dog (Danny) will follow the commands I give him and I have fun trying to teach an old dog new tricks. He is a great source of great joy for me.

I LOVE music — all kinds of music. I've played french-horn, trumpet and a slew of percussive instruments, but singing is my joy and when I'm not with clients you'll often hear the music pumping in my office while I sing along.
I have well over 33 food allergies and sensitivities that I learned about as an adult. As a result, I abandoned most of my former shopping and cooking ways and re-learned clean cooking and cooking from scratch. It's amazing how it has changed my life.
I've been collecting quotes since I was 10 years old. They inspire and remind me on a variety of topics.
I have been performing since almost birth. My first time on stage in front of 100s of people occurred when I was 4 years old. Back then, I was cute in a little red tulle skirt and tap shoes… I would not dream of an outfit like that now! Since then, I have been involved in theater, singing, orchestras, etc.
In my free time I love to read, sing, take photos, dance (in a fun crazy way not a beautiful professional way), look at the beauty all around us, laugh a LOT, travel, pray, meditate, lift weights, hike, fish with my dad, enjoy a good discussion, cook, learn new geeky-techy stuff and a lot of other things.
Awards and Recognition
Pioneer Award winner from the National Association of Women Business Owners
A+ business rating by the Better Business Bureau
Numerous community awards
If you're serious about your success, I'd like to learn more about you and your business.
CLICK HERE to apply for a Breakthrough Session with me.
"Develop an interest in life as you see it; the people, things, literature, music – the world is so rich, simply throbbing with rich treasures, beautiful souls and interesting people." ~Henry Miller