One of the best ways to attract amazing clients and customers for your business is to powerfully demonstrate your knowledge, expertise and problem-solving abilities. Being a guest expert on podcasts, radio shows, and web shows is a great way to do that.
Are you ready to say "Yes!" if a host invites you onto their platform?
Pam Perry of Speakers Magazine invited me to share some tips you can use right now to be ready to make the most of your guest expert experience.
See the media below for a complete copy of the magazine.⠀
Media Type: magazine article
Check Out the Magazine Below
Check out GuestAppearanceGold.com to get the free guide that will walk you through 100s of easy-to-do-or-delegate tips to help you be a standout guest.⠀⠀
The Magazine: Speakers Magazine and Publisher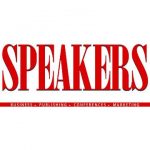 Speakers Magazine is the publication that feeds and features speakers.  It is the official magazine of the Black Speakers Network. Pam Perry is the publisher of Speakers Magazine and is an award-winning communications professional. She teaches and mentors authors, speakers and entrepreneurs on how to build a platform and attract major media and publishers. Known as as the master of connecting the right people, for the right project, at the right time – Pam Perry PR works hard to help her clients brand (and get paid) like a superstar.
So what did you think? Did anything stick out to you? I'd love to hear about it. Share in the comments or shoot me an email.



Live Fully -- Love Openly -- Laugh Often -- Leverage Your Brilliance -- Connect Authentically -- Get Your Message Out -- Serve with Impact -- Prosper Everyday