How do you approach the obstacles that stand in the way of your dreams? Some pretend they don't exist and keep doing the same thing every day, hoping that something will magically change. Some give up and change their dreams.
Obstacles are really opportunities to look at life a bit differently. Some power through. Some go around. Some say "I'll figure it out no matter what!" What do you do?
"The greater the obstacle, the more glory in overcoming it."
― Molière
The people that reach their goals and do amazing things have learned how to work through their obstacles. Oftentimes the solutions are different for each obstacle and require a different way of thinking.
Warren Wandling wants all of us to become an obstacle buster! He and I sat down and talked for a while about common obstacles around visibility and sales that I see with my clients and how they can be busted. Listen below and then share your thoughts in the comments.
Media Type: audio
Length: 40 minutes
Listen Now!
You'll Hear
00:00  Introductions
03:49  Warren ask me to share a little about my business. I share how mindset plus aligned strategy + my client's skills = performance optimized business
06:15  The greatest obstacle my clients encounter prior to working together.
07:05  The difference between money blocks and visibility blocks.
08:47  A robust listing of some of the common blocks that I see and how how you can know that you are experiencing them.
11:10  3 questions we can ask ourselves to identify our blocks.
13:11  How to use your "but…. but…. but…" to identify your blocks.
14:47  The "magic" question that I ask my clients to help them pick the first block to overcome.
15:30  How you can listen to yourself fully and make decisions that lead you to your success.
19:19  4 really simple things that you can do, often even before having a sales conversation, to set you up for sales success.
31:30  The five questions that prospects ask before they hire you.
36:25  More about the Income Accelerator Calculator
My Interviewer: Warren Wandling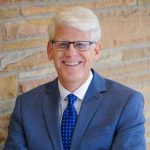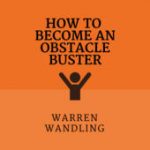 The How to Become an Obstacle Buster podcast is hosted by Warren Wandling. The show takes you behind the scenes to get to know a variety of leaders and the keys to their success. Discover how leaders overcome their obstacles to achieve success. If you are involved with direct sales, recruiting, or own a business, you will learn tips to develop leadership and sales skills. Professionals will learn strategies to overcome obstacles. Warren is known for delivering his material with high energy, while providing information that is relevant and results-oriented.
Back to you!
So what did you think? Did anything stick out to you from our conversation? I'd love to hear about it. Share in the comments or shoot me an email.



Live Fully -- Love Openly -- Laugh Often -- Leverage Your Brilliance -- Connect Authentically -- Get Your Message Out -- Serve with Impact -- Prosper Everyday