Keep in Mind: Success takes effort. These are all real people doing great work. I have coached all of my clients through fear, overwhelm and a myriad of other challenges on their way to success. You and your business are different, therefore, if we work together, what we focus on may be different and your results may be different. They did the work and were brave enough to face their barriers and work through them to succeed. While we believe everything that has been shared below is true, we have not independently verified the results they've shared; and no one was compensated in any way for what they have shared. Enjoy!
---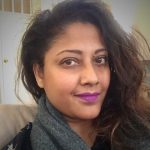 "…She entered my life at a very pivotal and difficult time in my business. I was so exhausted and fed up not getting the kind of results I wanted or not making the kind of impact I wanted to make and serve the kind of people that I wanted to serve. I worked with Stephanie. She got me very clear and specific when I was filled with confusion and not sure what direction to go.
She put this vision in front of me to help me see that I could achieve what I really had an intention around. It had always felt like a pipe dream or a far out dream that I could possibly, maybe achieve at some point in my life; but she actually got very concrete. She got very intentional. She got very clear about how I could start envisioning this dream, achieving this specific outcome that I wanted to achieve and make the exact amount of money that I wanted to achieve. She made me write it down. She made me see it in front of me, but what's blowing my mind is this was five months ago and I am close to achieving it!
I am seeing a number in my bank account that I have never seen before, I am serving four times as many clients and I'm well on my way to achieving the financial freedom that I set out to achieve or that I wanted when I was in that space of confusion and frustration." Sonali Fiske – Leadership for Women of Color leaders, activists & speakers [Watch Video or Read more…]
---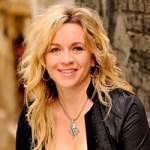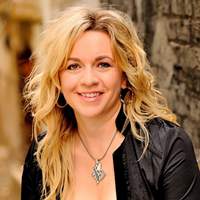 "Through our work together, the number of sales conversations I have had has exploded! My sales are already surpassing any of my past records. And I am at peace with the flow of possibility.
Coming from corporate, I found that I was trying to fit everyone else's mode of work and that physically was exhausting and was emotionally draining. It wasn't good business. Giving myself permission to truly do business my way, has had phenomenal results for my clients. Who knew? Now, I feel like I'm running my business, Steph has ways of helping me see things bigger, and I look forward to our calls from a "help keep my head and heart in the right direction" and I really see that I have the answers inside me. Now, mind you, her short cuts are appreciated!
And my family is so thankful for it. I can truly be an engaged wife and mom again. No more blurred boundaries and guilt over "Should I be working more? Should I be working harder?" My husband raves about my transformation from working with Steph. He's so happy to have his kick-ass wife back. And money was always such a tough conversation for us and now it makes for great date night conversation. I never thought that would happen unless I went back to having a job." Emilie Shoop – Shoop TC [Read more…]
---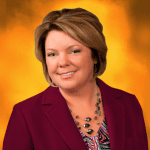 "I was able to get more done in the first three months of working with her than I had been able to do on my own the previous three years and I increased my fees (in some instances up 300%!)
Through Stephanie's belief in me I began to claim and own my brilliance. I'm clear about who my clients are and how I can best serve them. We did a lot of work on the "inner Lisa" so I can play on a bigger stage. She continued to stretch me to envision more for myself – and thus more for my clients. I'm now stepping into this vision.
Working with Stephanie is an illuminating experience. Often, she anticipated my needs before I did. I can't count the number of emails that "magically" hit my inbox with encouraging messages from her – just when I needed it. Or a message clarifying something we had spoken about in our session – that she fleshed out a bit more, before I even realized I wanted more information." Lisa Mallis – Impactive Strategies [Watch Video or Read more…]  
---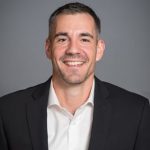 "Like many hard-driving entrepreneurs, I am filled with countless ideas. However, without clarity, those ideas can become more of a liability than an asset. In working with Stephanie Calahan, I become clear on who I was, why my work mattered, and on how I could deliver it effectively and efficiently to the marketplace.  Stephanie will encourage you to believe in yourself, in your dream; yet challenge you to become who you were created to be. If you are looking for clarity, direction, and practical ways to maximize yourself and your business, you owe it to yourself to speak with Stephanie. She will unlock the brilliance inside of you." Brent Kelly – VP, Executive Coach & Speaker, Sitkins Group, Inc.
---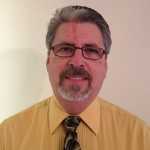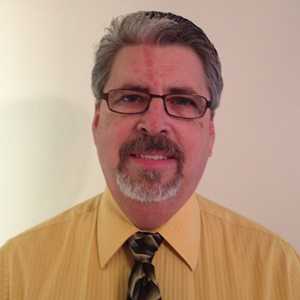 "Stephanie changed my life in one day. Through gentle, but firm inquiry she helped me realize how the cluttered look of my office mirrored the near-chaotic process with which I tackled every day activities. She listened, provided encouragement, prodded for understanding, and provided helpful and pertinent strategies that are still working today…Stephanie's visit occurred five years ago.
I hold Stephanie in very high regard. I respect her strong sense of pro-activity and purpose. I admire her ability to understand and work with people. I am amazed by the professional network she has built. And I appreciate her direct and forthright approach." ~ Kevin Seymour – ROE Schoolworks [Read more…]
---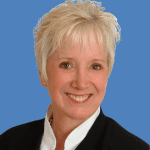 "You have just the right balance of giving me the emotional and mental space I needed to do the work and absorb the process, but also kept everything consistently moving forward. My marketing materials have never looked better, my computer systems are functional,and my business processes are better every day.
I deeply appreciate your sensitivity, trustworthy, good-humored, patient help and teaching.  You have just the right balance of giving me the emotional and mental space I needed to do the work and absorb the process, but also kept everything consistently moving forward.  No easy task, especially as it was so easy for me to get re-overwhelmed at every possible step!" Marilyn O'Connor – MAK Development [Read more…]
---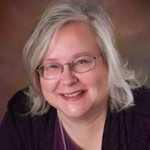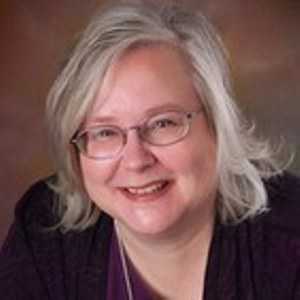 "MY brain is AFIRE, sparkling with ideas on FINISHING what I've already started and expanding upon those to reach audiences that need the hope, common sense, insight and resources that only CAPITAL I can give them.
Enthusiasm for my life's work has returned in a controlled flood, passion is jockeying for new space in my heart, and my vision is clearer than a windshield after a dozen trips through the car wash. If you ran a PET scan of my brain, it would resemble a rainbow of colorful, organized file folders and bins that are finally at home after floating mindlessly for eons. And in the top basket is a neat overflow of "Change the world because it needs ME NOW!" Monica Vest Wheeler – Turning Empathy Into Action & Author [Read more…]
---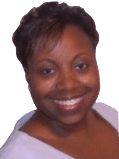 "Working with Stephanie and using the systems that she helped me implement has revolutionized my administrative operations. Stephanie was non-judgmental and patient throughout the entire process. My productivity has soared since working with her." Dr. Gabriella Caldwell-Miller, PhD, LCPC – GMC Life Solutions
---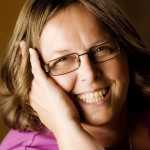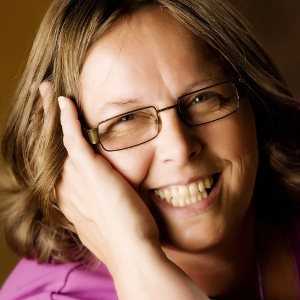 "Not only have I grown within myself, my business has grown, because this is one of those relationships that keeps giving. She pushes me to think in ways I'd never thought of thinking and gets me analyzing myself. Then there were introductions. I was totally blown away when Steph said she had recommended me to someone – and that someone has turned into two "someones" and I say to myself this is the way life is supposed to work. Steph believed in me. Steph believes in me." Vikki Nichols-Baptiste – Could You Just and DoTERRA Essential Oils [Read more…]
---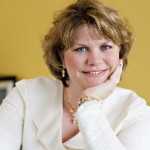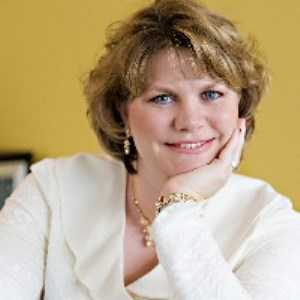 "I've know Stephanie for years now. It took a moment of sheer desperation before I actually called on her for her professional skills.
Stephanie was absolutely fabulous. She started with and assessment to pinpoint where my systems were breaking down… She called it a miracle and that is exactly what it was. By the end of the day she had restored my sense of control… In that moment I knew that I would never be out of control of my office again and I owe it all to Stephanie and Calahan Solutions." Joy Duling – A 25 Hour Day [Read more…]
---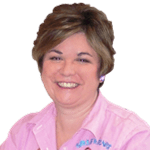 "After our first meeting I was thankful for your vision of my business… You asked probing questions of what I did, the services I was providing, and where I wanted to go in the future…
I can see to profit from your services. It has resulted in greater productivity, fewer errors, and a much more comfortable work environment. It can be measured in dollars and cents since I am getting more done in less time, with fewer errors and frustrations. Your plan is working because I am able to maintain what you have put into place." Linda Lambert – Lambert Designs [Read more…]
---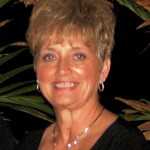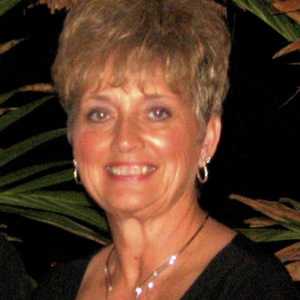 "Although I was apprehensive at first about changing my old habits, I can already see how much better this system will be. I cannot thank you enough for the tremendous amount of help you have been to me. My emotional well-being has been extremely stressed over the past few months, and the experience of working with you has given me such peace of mind, and the courage to face each new day with a positive attitude.Thanks for the encouragement!! I didn't notice a Ph.D. behind your name, but you certainly could be a psychologist!  I'll say it again and again…………you are awesome!!" Lynn Worthington [Read more…]
---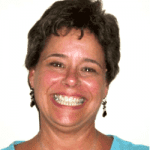 "I was looking for advice and coaching as my business began to grow, I was drawn to Stephanie because she always seemed to be the voice of reason. Her guidance and counsel were always sound and because of her approachability, I felt very comfortable contacting her. Her knowledge and understanding is invaluable and she was able to lead me to the next step in taking my business to the next level. I was able to have the confidence to raise my fees by 30% and business is booming! As I implemented and followed through on her advice and suggestions, I was amazed at the results – and it was so easy!" Adonna Braly – Professional Organizer
---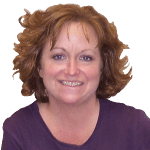 "I cannot say enough good things about Stephanie Calahan and the way she works and how she has changed my working life. She did a tremendous job helping me . . . she did a great job of keeping me motivated and keeping me on task . . . I now look forward to coming into work!" Colleen Reynolds
---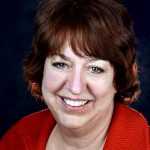 "I want to tell you, you inspired me! You came in and listened to my concerns and came up with solutions that were workable for me. I am amazed at how creative you are. I appreciate your working with me and not being afraid to dig in and help me sort and decide." Debbie Walmsley
---
"Stephanie L H Calahan I just wanted to say THANK YOU for challenging us to adopt new thinking. I think it is really easy to become complacent with what is already working … you are getting us to say "okay, while this FB platform works for us, is there a way to make the platform work better". I appreciate all you are doing for organisers around the world. I love this safe and secure place to share ideas, ask questions and build relationships with like minded individuals. I think you are amazing. Thank you." Tracey Foulkes
---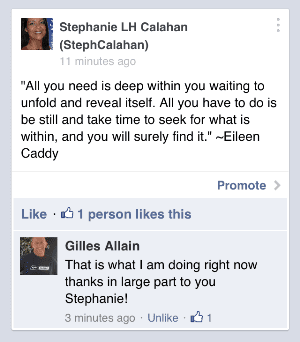 ---
"Stephanie, I am SO glad I called into the radio show! Your ideas and the links you sent me will help change my world. I really do want to get this "stuff" under control and not let it keep me in this state of stress and procrastination." ~Susan Long
---
"Thank you for taking the time to address the members attending or conference. I also appreciate you taking time to personalize the session and work with two of our counter leaders. Based on the actual attendance at your session (standing room only), it is evident that there is definitely a high interest in your topic." ~Liz Hobart, Assistant Director Information and Policy Development
---
"Thank you so much! I took a lot of notes and can't wait to implement them." ~Teah Knott
---
"The session today was so informative – took lots of notes. One that particularly stood out is that you are in the way of your own success – change your actions and your mindset! Great info! Thanks for sharing!" ~Carol Deckert Networking Coach
---
"Have now listened to this really helpful session twice. Thanks!" ~Susan Chitwood
---
"Fantastic session! I'm going to break through my two blocks that are holding me back! Thank you for so many ideas that can be implemented tonight!" ~Stacy Feil
---
"I listened to your session last week and it was like a fog lifted. I had 2 major "Ah-ha" moments. One was visibility blocks & the other was finding your niche. That spoke to me because I've been feeling aimless as a generalist in my field. Within the past week it struck me like a bolt of lightning what my niche should be. It was staring me in the face, I just couldn't see it until you taught me how. I'm ready to completely re-frame my business to focus on this. Thank you!" ~Emily Herwig
---
"My favorite person who shows me how to have order in my world, my business and my life is Stephanie Calahan." ~Michele Price- Breakthrough Business Strategies
---
"Thank you for such a fun and informative podcast interview. You not only have great passion for your business, you have a genuine heart for helping your clients! Thank you for showing "Faith Nation" what true Christian Entrepreneurship looks like." ~Roger Bush – Host, Entrepreneur By Faith
---
"Stephanie is a natural organizer who knows how to get things done. She is great at creating processes and systems to help manage projects and coordinate the contributions of several people, with a goal of working smarter and more productively. A natural leader!" ~Darcy Meinke – DLM Virtual Solutions
---
"We had Stephanie speak to our Association last April and loved her! Her approach was down to earth with her concepts for motivating ourselves and our employees. She is energized and gives you techniques and ideas you can use right away. The innie/outtie discussion was fabulous! Stephanie is definitely someone you want to have present to your organization." ~JoEllen M. Johnson
---
"Your workshop was very helpful as well as informational! I know the class prompted employees to take action. Thanks for supplying tips to help us." ~ Jan Morris, MS CHES
Want More 5-Star Clients, More Profit and More Freedom?
Fantastic! I'd love for you to have that too and it might not be as far off as you think.Connect with me to see how we might be able to blast your blocks and create a business built around you. We can quickly "de-stress" your business, leverage every ounce of your brilliance and systematize your success, so that you can work less, impact more people and enjoy freedom the way you define it in business and life.

Book your Profitable Freedom Breakthrough Strategy Session with me.  We'll chat about what you are doing now, some tweaks to make it better and how I might be able to support your business.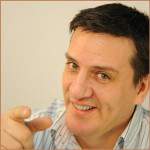 "I want you to know how much I appreciate everything you did to help the Christians in Business community by helping our members understand the difference between value based pricing and hourly pricing. You obviously know what you're talking about and you presented it in a way that both our seasoned entrepreneurs and our recently starting business owners have commented about how valuable this discussion was to them. This HOA event was a huge success and we'd be honored to have you come back to share more of your business expertise with our community. Thank you also for helping to promote the HOA before and after it was over.  Thank you, and God Bless." Jason T. Wiser
---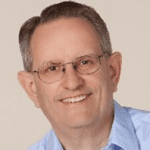 "Stephanie is a brilliance extractor! I had a blast during our conversation/interview.
I could talk with her for hours! I learned a great deal. She is truly inspirational and shared great insight. It's no wonder that she has a thriving business and a great family." ~ Gary Smith – WSDK Radio
---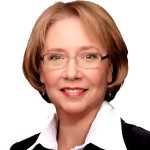 "Stephanie Calahan was a pleasure to work with as one of the experts I interviewed in my  telesummit, "Referral Source Secrets of Solopreneur Superstars." She is a pro who knows how to convey valuable information in a conversational manner. Interviewing her is effortless — just ask a question or two and she'll provide plenty of interesting content. Experienced as both a telesummit host and guest, she also understands the importance of event promotion. She would be a great addition to any line-up."  Elaine Quinn – The Solopreneur Specialist – www.SmartSolos.com
---
"How can I ever thank you enough Stephanie?  Thank you for promoting and coming and talking to me about Power Networking, Joint Ventures and Your Unpaid Sales Force!  You rocked the interview and wasn't it fun??  My magnificent mompreneurs will now be able to find you and rely on you as an expert when they need you most! Thank you for your knowledge, skills, expertise, generosity, brilliance, magnificence, partnership and authenticity.  You are just awesome and I'm lucky to know you!"  Cena Block – Mompreneur Specialist
---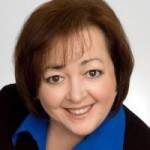 "I had come to Stephanie and asked her if she was willing to do an interview with me for my clientele at Edge Of Change after listening to her audio messages on Cinch. I really liked her tips and ideas. Working with Stephanie was a wonderful experience, she really walks her talk. She is very personally, easy to communicate with and she cares." Corinne McElroy – Business Performance Coach
---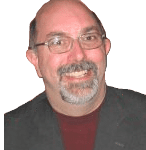 "We will be hiring Stephanie again!  We asked her to present a half-day workshop for our  members.  Stephanie and her team made it easy for me to promote the workshop to our members by providing me with effective, professional marketing materials I could include in our newsletter and on our website. We conducted a survey after the presentation and 100% of our participants said this was the type of workshop the chamber should continue to offer and it was a good value for their time and money.  We plan to ask Stephanie Calahan back for another presentation." Bill Fleming – Executive Director – Pekin Area Chamber of Commerce
---
"Stephanie is a great trainer. I have implemented several of the ideas I learned at a seminar Stephanie did for my team. Her follow up is awesome also." Sherri Leopold
---
"Thanks again for your participation in this seminar today. We had a great turnout – definitely a topic people are interested in!!" Tracy Widergren – Business Builders
---
"Thanks so very, very much for presenting yesterday. It could not have been better, you delivered a fantastic program that I know was enjoyed and appreciated by our group.  I hope that you might consider coming back for another program, later in our calendar year."  Lyn Hruska
---
"Your workshop was very helpful as well as informational. I know the class prompted employees.  You made it so easy to work with you."  Jan Morris, MS,CHES – McLean County Health Department Program Manager
---
"I just wanted to tell you how much everyone enjoyed your presentation today.  You were a big hit! Thanks so much for your patience with all the idiosyncrasies of our office." Carol Denton – meeting coordinator
---
"Can't remember when there has been so much positive talk after a meeting!  Way to go!" Vickie Craig
---
"Your program was fantastic! We had lots of good comments and no grumbles, which usually come from a certain couple in the group.  I so much appreciate your help and expertise.  Thank you so much." Janet Kilgus
---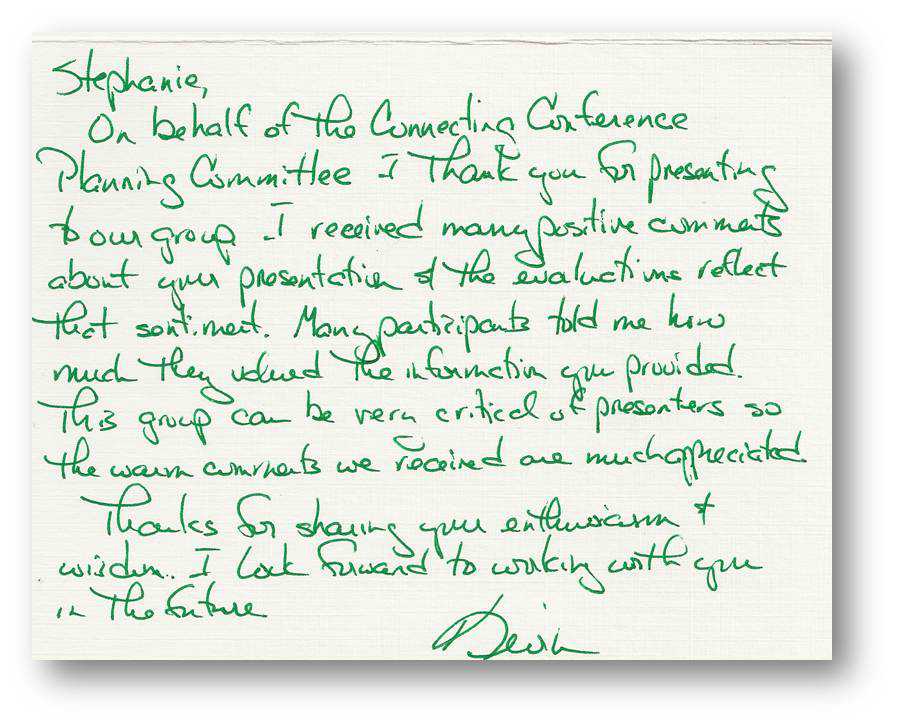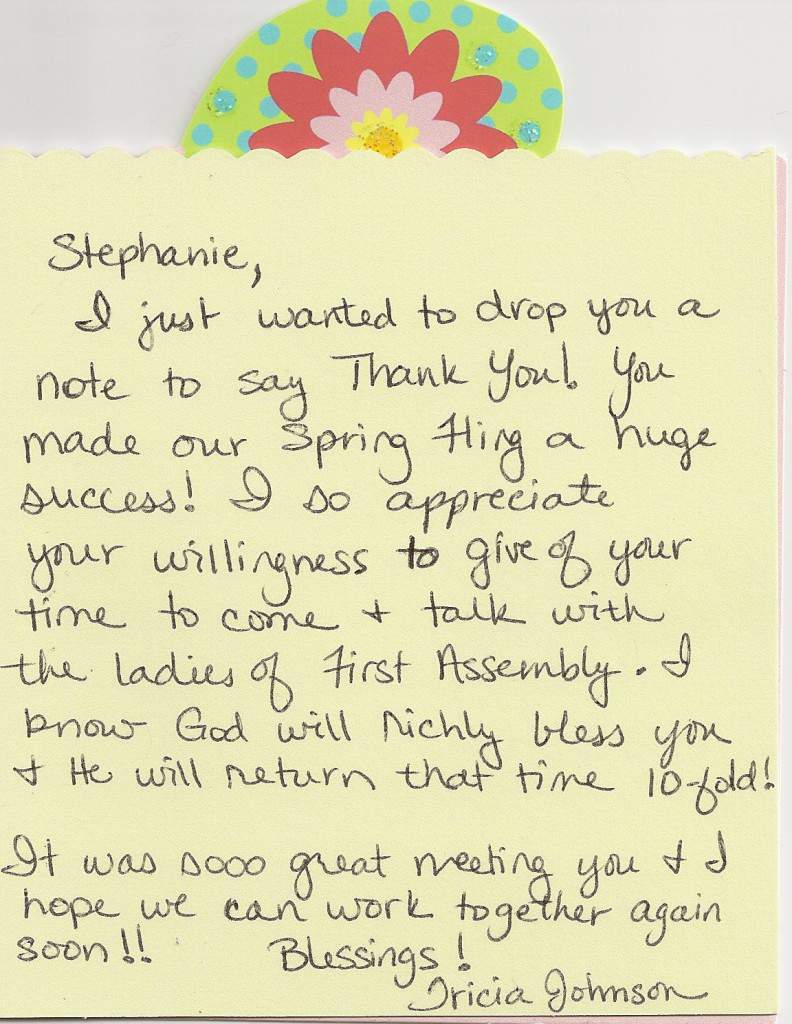 ---
"The information you presented was so practical and doable. I appreciated that you provided suggestions that the average person could use.  I'm excited to get back to the office and get started." Debra Gard – Mineral Wells WV
---
"I really enjoyed your presentation at our conference. You had a lot of energy on a topic that I thought I was not going to like.  I will be putting them to work when I get home." Ken Killian – Nebraska Association Manager
---
"I'm glad we got the opportunity to hear your seminar.  The topics you discussed got some intellectual wheels turning for both my wife and I.  Thanks again." Scott Leopold
---
"I attended your seminar at Country Companies/IAA, and am thrilled to receive so many new ideas along with your newsletter.  The best two hours and money I could have spent!" Susan Kratzner
---
"I enjoyed your presentation style and your approach. It really took some of the intimidation out of getting started and gave me the push I needed.  I especially appreciated some of your myth busting." Mary Hosier – Manager of Operations, Board of Certified Safety Professionals
---
"This was a great seminar! I have a number of things that I can take back to the office and put into place right away." Howard Call – Ohio Fair Managers Association Inc.
---
"Stephanie infused fun and self acceptance in her presentation for women leaders.  I took away several helpful tips to pass on to my family and clients!" Diana Emser – Certified Professional Development Coach
---
"Once again, great job on your presentation this morning.  I love your enthusiasm and energy… it's contagious!" Cassie Hart – Freelance writer
---
"I want to thank you so much for your presentation last night at NAWBO! You did a fantastic job and gave us all a lot to think about in all areas of our life!  I look forward to putting that info to use!" Bev Riggins – Midwest Concerge Service
---
"You inspired me (and helped me understand me a little better).  Beth Kolowski – Program Director for IAAP
---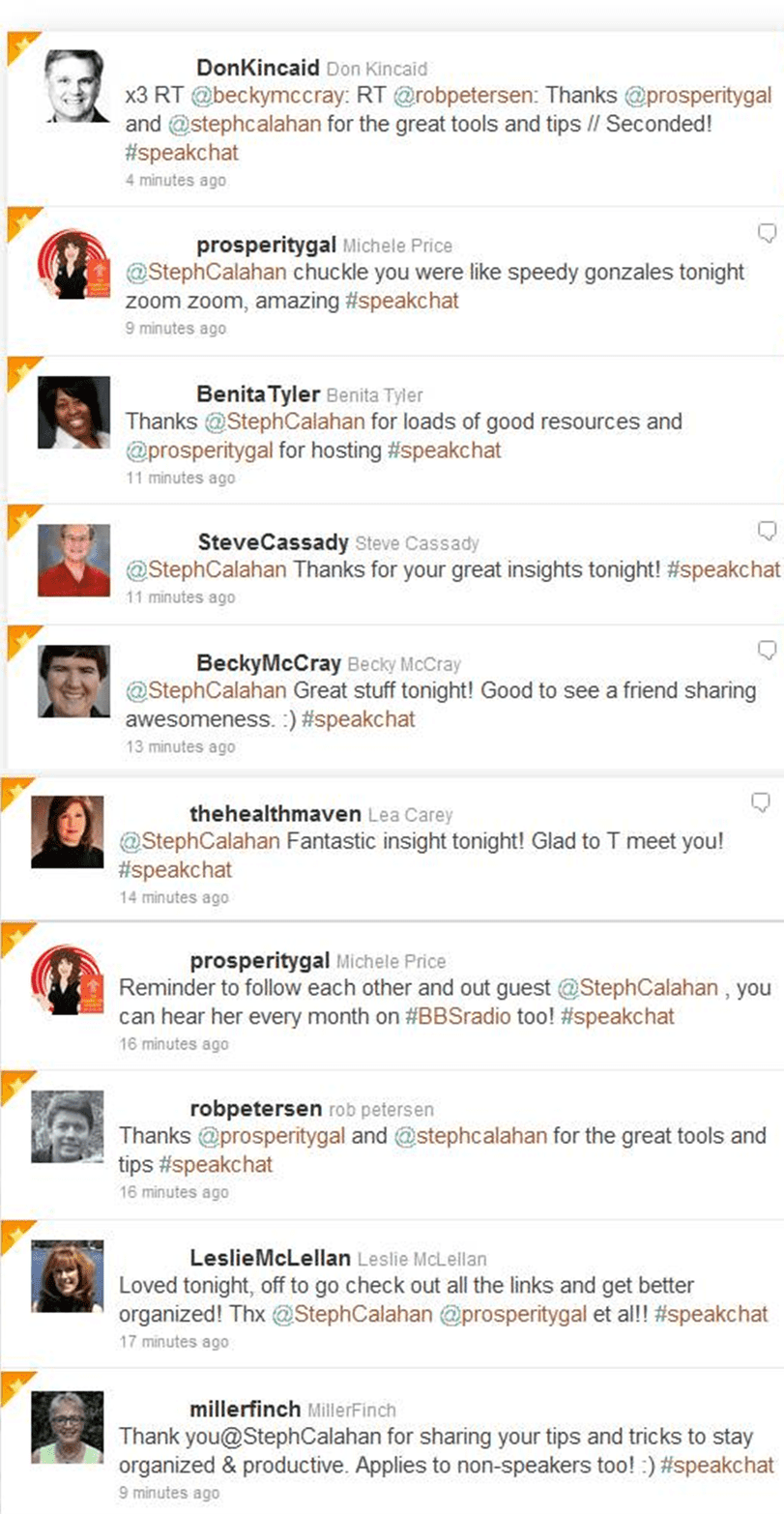 FTC compliance statement: Individual results may vary. None of the people providing testimonials have been given compensation for their testimonials.  Comments shared were provided to Calahan Solutions, Inc. via US mail, e-mail, voicemail, social media and hand-written.
WE CAN NOT AND DO NOT MAKE ANY GUARANTEES ABOUT YOUR ABILITY TO GET RESULTS OR EARN MONEY WITH OUR IDEAS, INFORMATION, TOOLS OR STRATEGIES.  NOTHING ON THIS PAGE OR OUR WEBSITES IS A PROMISE OR GUARANTEE OF RESULTS OR FUTURE EARNINGS, AND WE DO NOT OFFER ANY LEGAL, MEDICAL, TAX OR OTHER PROFESSIONAL ADVICE.  ALL NUMBERS ILLUSTRATED ON THIS SITE OR OUR OTHER WEBSITES ARE FOR ILLUSTRATION ONLY.
YOUR LEVEL OF SUCCESS IN ATTAINING THE RESULTS CLAIMED IN OUR MATERIALS DEPENDS ON THE TIME YOU DEVOTE TO THE KNOWLEDGE AND YOUR VARIOUS SKILLS. SINCE THESE FACTORS DIFFER ACCORDING TO THE INDIVIDUAL, WE CANNOT GUARANTEE YOUR SUCCESS OR INCOME LEVEL. NOR ARE WE RESPONSIBLE FOR ANY OF YOUR ACTIONS.  IN SHORT, WE DON'T KNOW YOU OR YOUR ABILITY TO FOLLOW THROUGH ON WHAT YOU HAVE LEARNED AND CANNOT PREDICT YOUR FUTURE.  BESIDES, YOUR RESULTS IN LIFE ARE UP TO YOU, RIGHT? 
HERE IS REALITY:  MOST PEOPLE DON'T USE THE COLLEGE DEGREES THEY EARNED AND MOST DON'T READ THE BOOKS THEY BUY.  MOST PEOPLE DON'T GET RESULTS BECAUSE THEY SIMPLY DON'T TAKE ACTION.  THE AVERAGE PERSON PURCHASES A PROGRAM AND NEVER DOES ANYTHING WITH.  IN FACT, MOST STRUGGLE RATHER THAN GET MENTORS.  WE HOPE THAT IS NOT YOU AND WE HELP BY GIVING GREAT INFORMATION, DIRECTION AND STRATEGIES TO HELP MOVE YOU FORWARD.
IF YOU ARE INTERESTED, YOU CAN READ ALL OF OUR TERMS, PRIVACY POLICIES, ANTI-SPAM POLICIES, DISCLAIMERS, ETC. IN THE LINKS IN THE FOOTERS OF THIS SITE.  THANK YOU FOR STOPPING BY AND THANK YOU FOR BEING A DIFFERENCE MAKER.