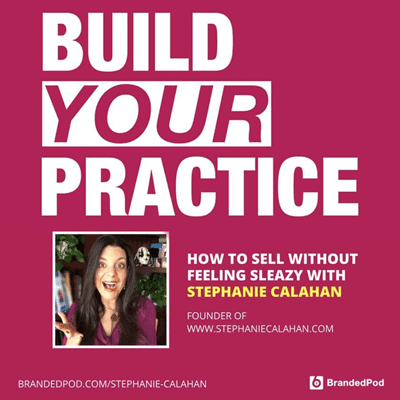 Is it truly possible to sell without having that gut twisting feeling inside?
Can you serve and sell at the same time?
That is what Xavi Umeh and I talked about on his show, Build Your Practice.
We talked about how to have meaningful sales conversations that don't leave you feeling sleazy AND the mindset stuff you can do before your sales conversations to help you be powerfully supportive to yourself and your prospect.
Media Type: audio
Length: 43:04
Listen Now! Build Your Practice Podcast
Cost:  no cost, just click play!
You'll Hear
00:00 Introduction
01:36 Experience prior to starting Calahan Solutions, Inc.
04:59 The journey to business ownership and leaps of faith.
09:14 Xavi asks if I enjoy selling.
09:55 What a sales conversation really is – it's not what you might think.
11:00 Sales is not equal to self-worth.
11:30 The three things a prospect has to figure out in order to say, "Yes!"
13:14 Handling difficult clients is not an issue when you have an aligned sales system.
14:50 What a person should do that is just starting out — how to define who you will work with.
19:00 Why clearly defining your ideal client helps you evaluate marketing avenues and opportunities.
20:47 My thoughts on sales scripts and what you should use instead.
22:27 How to evaluate conversion/close rate.
22:42 Saying "price" vs. saying "investment."
24:55 Stop spending your prospect's money and why thinking space is really important.
27:34 Helping your prospect figure out how to pay for your offering.
29:10 Thoughts on outsourcing sales and how sales conversations can be market research.
30:50 An exercise for how you can prepare for a sales conversation that will ensure you sound confident in what you are offering.
32:57 Thoughts on setting pricing and a test you can do to evaluate your pricing.
36:49 Programs people are excited about starting with me.
39:35 One tip for anyone starting out in business.
41:00 Closing comments.
My Interviewer: Xavi Umeh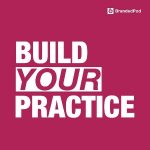 Xavi Umeh consults with therapists and other private health practitioners on how to brand their business through effective strategies. In addition, he actively produces their podcasts, so that they can focus on sharing their knowledge rather than worrying about the tech stuff. When he is not working with his clients, he is hosting the Build Your Practice show and leading the Build Your Practice Podcast Lounge Lounge on Facebook.
Back to you!
So what did you think? Did anything stick out to you from our conversation? I'd love to hear about it. Share in the comments or shoot me an email.
Live Fully -- Love Openly -- Laugh Often -- Leverage Your Brilliance -- Connect Authentically -- Get Your Message Out -- Serve with Impact -- Prosper Everyday

Want More 5-Star Clients, More Profit and More Freedom?
Fantastic! I'd love for you to have that too and it might not be as far off as you think.Connect with me to see how we might be able to blast your blocks and create a business built around you. We can quickly "de-stress" your business, leverage every ounce of your brilliance and systematize your success, so that you can work less, impact more people and enjoy freedom the way you define it in business and life.
Book your Profitable Freedom Breakthrough Strategy Session with me.  We'll chat about what you are doing now, some tweaks to make it better and how I might be able to support your business.