The point between being stuck/stagnant in your business and soaring with success is often related to how much you get in your own way. Your mindset determines the actions you take as well as the complexity of those actions. What you choose can make or break your business.
JC Preston and Daniel Postma invited me onto their Angles of Latitude show to talk about some of those mental blocks that many of us have – including visibility and money blocks – and how to make complex decisions, simple.
No matter if you are feeling overwhelmed in your business or you want to make building your business a bit easier and more fun, this is the episode for you.
Media Type: audio on-demand podcast
Length: 60 minutes
Listen Now!
Cost: no cost, just click play or right click here and save-as to download this episode to your computer.
We discussed:
06:48 My formal education and the interesting mix of analytical and creative degrees I earned and how I applied them in my first job after college
12:56 My crisis of conscious and why I started Calahan Solutions, Inc.
16:24 How you can transfer skills when starting your own business and how I did that
18:33 Case study of fast transformation in the small businesses I work with
22:29 What a success mindset is and what kinds of things can change after a mindset shift?
25:20 A simple change you can make in your communication to connect authentically and positively impact your relationships and your sales
26:10 Definition of money blocks and visibility blocks and how to start removing them
32:43 How to look at complex decisions and simplify and add clarity to your decision making process process
39:40 Why clarity is so critical to success and how you can find clarity for your business – eg. identifying your ideal client
48:02 How I claimed my true guilt-free freedom in my life and business
50:16 How I am able to manage my energy and keep a consistent brand and client delivery
Rapid Fire Questions:
58:22 One gift I like giving others
58:31 What I would do if I woke up as my 10-year-old self and had all my memories
59:28 How to be a difference maker in your community
59:51 Awe inspiring person that I've met and why they inspired awe
1:02:35 What it mean to live a life of abundance
… and MUCH more!
Resources Mentioned on this Show
InfusionSoft – All-in-one marketing system that I use to systematize my business.
Advanced Content Template plugin to preformat your post so that it is easy to create every time. Templates can be loaded into new posts manually or automatically.
Google Drive – online collaboration and data storage tool.
Show Host Resource Page – Sample of how to pool all of your show assets to be easy to work with.
Work with Me – How to get started exploring working together.
The Pursuit of Happyness by Chris Gardner
My Interviewers: JC Preston and Daniel Postma of New Inceptions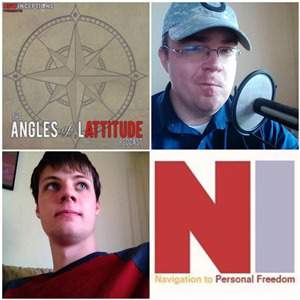 The Angles of Lattitude podcast is for people who want to make an impact in the world with their life's work. The hosts interview people who have successfully started a business supporting a lifestyle they love. If you're interested in work life balance, following your passions, making yourself an MVP in any arena, and potentially self employment, then this is the show for you. Topics discussed include business essentials, creating passive income, productivity, motivation, growing an audience, marketing, self employment advice, work-life balance and online business tactics and strategies.
Show Note Extras
At the end of the episode, JC mentioned a few other resources that relate to our discussion. You can find them here:
Reach Connect Uplift Women Show: Increase Sales by Changing Your Mindset
Accelerate Your Business Growth: Understanding & Removing Visibility Blocks
Visibility Blocks that Keep You From Having a Great Podcast
Do You Have the Courage to Release the Familiar and Claim Your Power?
Back to you!
So what did you think? Did anything stick out to you from our conversation? I'd love to hear about it. Share in the comments or shoot me an email.