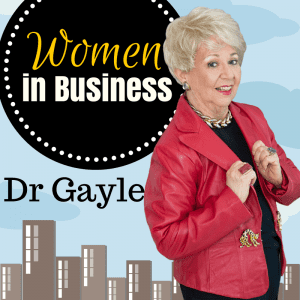 Building a life-loving, resentment-free business sounds like something that is not possible. There are so many different conversations where business owners talk about what they "should" do or "have" to do and how burned out they are.
Today, I'm sharing an interview that I did with Dr. Gayle Carson, aka the Spunky Old Broad. We talked on her Women in Business show. We discussed:
Why I started my business
Why I completely scrapped a successful business and started over
How I created a business that I adore that is resentment-free
How to recognize money and visibility blocks
How I reprogrammed my mindset to success
How I "got over" my distaste of networking
more!
Media Type: audio podcast radio show
Length: 25 minutes
Listen Now!
Listen to "Stephanie Calahan" on Spreaker.
Cost:  no cost, just click play!
My Interviewer: Dr. Gayle Carson
Born in Albany, NY, Dr. Gayle Carson, like many of us, has experienced endless moves and had many career adventures and hiccups along the way. One thing Gayle knew at a young age- she was born to coach entrepreneurs. She possesses a "silver lining mentality" that has allowed her to build a company from 0 to 7 offices, travel globally as an international speaker, coach and consultant and produce over two dozen books, CD and DVD programs and work with over 1000 clients in 50 different industries.
The Women in Business show is directed to women who are CEO, business owners, or consultants in business. The show, hosted by international women business expert Dr. Gayle Carson, showcases successful women. She explores their background, history, accomplishments as well as their business insights. Interviewees have come from England, Israel, Canada, New Zealand, Australia as well as the U.S.
Back to you!
So what did you think? Did anything stick out to you from our conversation? I'd love to hear about it. Share in the comments or shoot me an email.
Live Fully -- Love Openly -- Laugh Often -- Leverage Your Brilliance -- Connect Authentically -- Get Your Message Out -- Serve with Impact -- Prosper Everyday