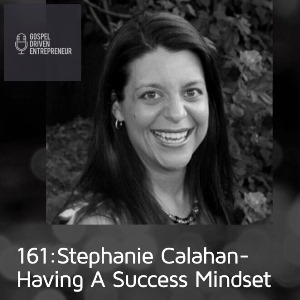 It's important to have a success mindset in order to reach your goals in your business, but what does that really mean? A lot of people equate success with some financial number or "crushing" the competition, but I look at success in a more holistic way. Being richly rewarded for the good that you bring to the world through your product or service is certainly part of the equation and you can do a lot of good with it. However, there is a lot more to full prosperity and living your truth.
Having a focus on your faith/spirituality, health, family, friends, and community as well as your financials all combined creates your success. When you have that balance your power can come through and that is what makes you a magnet to success and to others. You deserve to build a life that is created around your full truth, and not just a portion of you. I had the pleasure of talking with P.J. Simmons about this topic on his show.
When you listen in you'll discover my replies to:
What is a success mindset?
How has having a success mindset freed your daily habits to maximize your hours?
How do entrepreneurs clear clutter and gain vision?
How does the gospel drive the work that you do?
What is a quote that inspires your work?
What would you tell your 20 year old self if you knew then what you know now about life?
Media Type: Audio podcast
Length: 30 minutes
Listen Now!
You can catch the episode on the Gospel Driven Entrepreneur.
Cost:  no cost, just show up!
Go Here: https://www.stephaniecalahan.com/pj-gde
My Interviewer: P.J. Simmons
P.J. Simmons is the founder and director of Gospel Driven Entrepreneur and the host of the Gospel Driven Entrepreneur podcast. His heart is to equip entrepreneurs in connecting their faith to their work, intentionally engaging culture to bring about the kingdom of heaven on earth. P.J. lives in Atlanta, GA with his wife Ashley.
If you enjoyed the episode, I'd love your help spreading the word! Share it on your favorite social media site. Thanks!
Live Fully -- Love Openly -- Laugh Often -- Leverage Your Brilliance -- Connect Authentically -- Get Your Message Out -- Serve with Impact -- Prosper Everyday