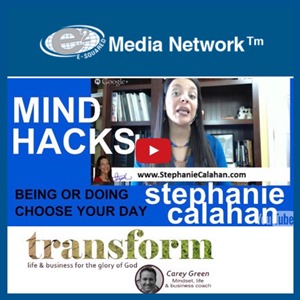 Mindset and action go hand in hand when you look at the habits of any successful entrepreneur. Carey Green interviewed me and we discussed the myth of being busy, why clarity and alignment are critical to success, why being motivated may hurt your sales, and how making some simple choices at the beginning of your day can ensure amazing results.
Where: e2Media Network
Author: Carey Green
Media: Article
Read Now!
Transform: Being Over Doing & the Power of Deciding Your Day Ahead of Time with Stephanie Calahan
If you enjoy the article, I'd love your help spreading the word! Share it on your favorite social media site. Thanks!
Live Fully -- Love Openly -- Laugh Often -- Leverage Your Brilliance -- Connect Authentically -- Get Your Message Out -- Serve with Impact -- Prosper Everyday