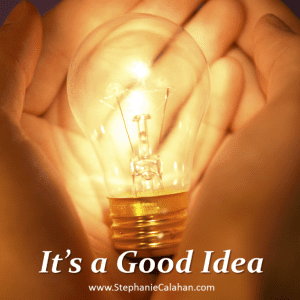 If you are like me, every day you have a variety of choices for how to use your time and manage your daily to-do list.  In fact, it may seem like you would be better suited to being in a circus, with all of the things you are trying to juggle.
There are the things that
    others ask you to do
    you want to do
    you have to do
Your to-do list is filled with items for
work
family
friends
community
self (although we frequently put these off…)
Some of your to-do items are easy and require little thought, while others take up quite a bit of focus, concentration or creativity. Today I'll share a technique to help you get more done.
Try Grouping Like Tasks
Technique Grouping  There are a number of different techniques for managing the list of items we need to get done.  One technique is grouping. 
What You Do Rather than starting at the top of your list and working your way down, take a few minutes and review the entire list.  Then pick the items that are similar and group them together.  You may have categories like, phone calls, finances, networking, paper work, or creative activities.
Why This Works:  By grouping (or batching) activities together that are similar in nature, your brain does not have to jump from one type of thinking to another.  The transitions become smoother. You gain momentum as you perform similar tasks and in some instances actually speed up! 
Example 1: If you need to do creative activities in your work like writing, put like activities together.  This morning I'm writing this post for my blog, but I will also follow up with a guest post for another blog.  My mind is already in a writing "mode" so I will not have much adjustment to make to start the next post.
Example 2:  Do you have a litany of sales and prospecting calls to do?  Group them together!  You will find that you get "on a roll" and each call gets better and better because you are in the same mind-set for each one.  If you stick a different type of activity, say paying some bills or other financial work, in the middle of the sales calls, you will not be as smooth because you have "switched gears."
Example 3:  For example, if you are running out to grab something at the office supply store, make sure that you review anything else that might need to be done along the same driving path.  This morning, I needed to grab some more toner for my laser printer.  Rather than running out and only getting the ink, I looked at my other to-dos and the route I would be taking to get to the store.  As a result, I stopped at our insurance agent to sign some papers, made a deposit at the bank, filled up my tank with gas and grabbed the ink.  In this example the items were alike because they were all on the same driving path that I needed to take to get to the office supply store.
Comment and Share
Have you tried batching/grouping your tasks?  Did it work for you?  What other to-do tricks do you have?  I know my readers would appreciate hearing your thoughts too.  Comment below.
Live Fully -- Love Openly -- Laugh Often -- Leverage Your Brilliance -- Connect Authentically -- Get Your Message Out -- Serve with Impact -- Prosper Everyday