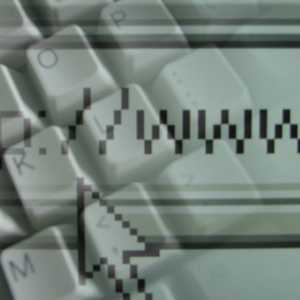 Like many small companies, Calahan Solutions is not on a big corporate server environment. The company is ran on PC desktops and laptops (OK MAC Lovers, I know you are going to have comments for me, but at this point we don't have MACs). The hard drives of those computers are the life-blood of the company.
Then it happened… the unthinkable! I went to my desktop computer about a week ago and turned it on. It made a really odd whirring sound and I thought to myself "this can't be good…"
Then an ominous message came up — the "Blue screen of death" saying that it could not find the SATA Hard Drive. Now, since I installed that puppy myself a few years ago, I knew it was there! Maybe it is just confused…. Reboot….. YUCK! Same thing.
Well, I didn't take a sledge hammer to my desktop, but I sure felt like smashing something at that point.
After quite a bit of desperate and failed attempts, I had to admit that my precious hard-drive had taken its last breath. Emotionally I was a mess because I had JUST PAID to have the thing optimized and de-virused and have the network cleaned up just a month earlier….
But here's the thing. No amount of frustration over money spent was going to bring that baby back to functioning again. I had to let it go and move on.
So I took inventory of what was lost:
Client files
Prospect files
Marketing materials
MP3s and MP4s
Pictures
Business planning documents
Financials
Products
Presentations
Consultant Files
Idea Files
Well… you get the idea. Basically, my business was in a box and the box decided it did not want to work for my company any more. Darn box!
Disasters can come in big and small sizes. They happen every day and some businesses have to shut down because of lost data. In fact, well over 2/3 of businesses that lose data are never able to get back on their feet again.
Carbonite to the Rescue!
Come on now! Did you really think that with all of my talk of business continuity planning that I did not have some kind of backup? I just had to get you with a bit of suspense.
My good buddy and business strategist, Joy Duling told me about Carbonite a long time ago and I thought, wow too good to be true…. Then HER computer crashed. Within a few days she was able to get a new computer and recover all of her data and roll back to business, no problem. That had me sold! I was going and getting Carbonite. No more time consuming copying files to disk process for me!
Will your business survive a computer Disaster? Carbonite Online Backup protects your important files. Start your free trial!
Carbonite is an Online Backup system membership site. You pay an amazingly minimal fee (under $60 a year!) and all of your files (you determine what ones) are backuped to a secure site that has all of the emergency redundancies big corporations have.
Carbonite Online Backup offers remote file access too. With this exciting new feature, you enjoy the convenience of accessing your backed up files by logging into your account on the Carbonite.com website. Whether you're traveling on business, away on vacation, at school, or in the office, you can now securely retrieve single files over the Internet—anytime, anywhere. Cool!
The company has both PC and MAC versions, so it does not matter what platform you use. You can still be protected like the "big guys" at a fraction of the cost.
The day my PC crashed, I was able to log onto my Carbonite account and retrieve the files that were critical for business function (immediately) and then kick off the file restoration process for the rest of the 400 gigs. It took me 5 minutes to initiate the process.
Would You Be So Lucky if Your Computer Crashed?
We keep so much information on our computers and many don't think about the "what if" scenarios. Would you have been in as good of shape as I was if your precious hard drive crashed? What do you do to protect the life-blood of your company?
To your success!
PS — Try your free trial today and get your really important back up files protected now! Then come back here to tell me if it was as easy for you as it was for me.