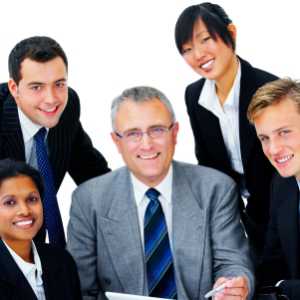 Have you ever been a part of a horrible meeting? It is likely you have! I read a blog posting today that covered productive meetings much differently than I'm used to reading and I will share the tips with you today.
There are slews of books and blogs that talk about meeting management and they all have great ideas. The challenge, is that the tips all relate around you being the meeting planner. If you are not the coordinator of the meeting, can you help make a meeting more productive for yourself or others? Sure you can and here is how:
1: Know why the organizer called the meeting – contact the meeting planner ahead of time to understand the purpose and focus of the meeting and to know what the planner wants to achieve. Once you have this information, you can help make that success happen.
2: Know what you want from the meeting – Once you know what the meeting planner has in mind for success, evaluate what you want to accomplish in your role in the meeting. Do what you can to align your goals with that of the meeting planner and you will both be successful.
3: List what you need to say – Focus your thoughts by writing down a list of 5 or so things related to the action item or decision item you want to share with the group. You can do this while waiting on the meeting to start if you want. (How many on-time meetings have you attended recently?) By writing down your points, you will be able to stay on track and not forget your important points.
4: Take the meeting minutes – You don't have to record everything. Start by writing down action items and who is responsible, decisions that were made, and key information that will be important in the future. Minutes then become the meeting's historical record of what happened and what decisions came about. This record guides whatever actions take place after the meeting ends.
5: Keep to the rules of order – Robert's Rules of Order were written years ago to help a meeting stay on track, allow everyone to be respected and keep things timely. There are some groups that use these rules of order well, but not all groups are open to being quite so formal. If RRO is not used, make sure that you understand what the ground rules are. If your group does not have a set of rules, make some!
6: Reflectively listen in information meetings – There are instances where you must attend a meeting that shares information that you really don't care about. Give the meeting planner a break, he/she is probably obligated to share the information and there are certainly some at the meeting that do care about the topic. Use this as an opportunity to practice your reflective listening.
7: Set things aside – Do what you can to not be the meeting de-railer! Ask yourself a question before you interject a new idea or question: "Is this really the right venue?" If the meeting focuses on brainstorming then bring it up. If no, and if the question/idea does not directly relate to the meeting's goal, set it aside for later conversations.
Everything is related to everything else in business meetings. Be conscious about what is really important for the meeting you are attending. If you choose to not discuss your thoughts, make sure to write an action item so you don't forget.
8: Ask for action items – As the meeting is winding to a close, suggest a review of the action items so that they are all down; or ask if you could do a quick review for confirmation; or ask the meeting coordinator if they would like to review the followups.
9: End the meeting when it's done – Since you started this meeting knowing what the meeting coordinator's goals were (see step 1) you will have a pretty good idea of when the goals have been met. If it seems like the meeting ought to be over, but it is dragging on, ask the meeting coordinator if his/her goals have been met and the meeting can be closed. For those that want to stick around and chat, they can. You can leave to do other things!
10: Ask questions afterward – Before you attend the meeting, be aware of who will be attending so that you can make effective use of after meeting time too! Create a list of questions/updates you want to share that are non-meeting-topic-related. Once the meeting is adjourned, whip out your list and ask your questions as you walk out the door.
What a great list of tips you can put into place to make the meetings you attend productive. Try these out and then let me know how it goes. What things do you do?
To your success!