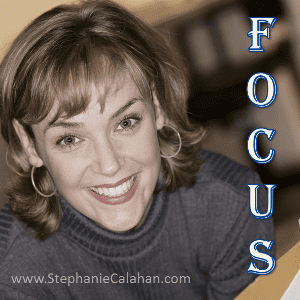 One of the common concerns that I hear from my clients when they contact us is the inability to focus or concentrate and lack of energy. Do you have a similar challenge? Then I'm sure today's post will help you improve yours!
Dehydration – The Cause of Many a "Foggy Brain"
Many of us think of dehydration as a state that you would get into if you were sick or stranded in a desert. However, did you know that most everyone you meet on a daily basis are lacking in enough water for their body to run properly? I was amazed when I found out. In Signs & Symptoms of Brain Dehydration the author shares that when your brain is dehydrated, your brain is affected too. You can experience physical lethargy, mental fatigue, memory problems and even confusion.
Why Do We Need Water?
Dr. F. Batmanghelidj, M.D. wrote "The Water Cure: How Much & How Often – You're Not Sick, You're Thirsty" in it he talks about the various reasons that replenishing the water you drink is so important:
Every twenty-four hours the body recycles the equivalent of forty thousand glasses of water to maintain its normal physiological functions. This deficit has to be supplied to the body every day . . . In the same way you don't let your car run out of gas before you fill the tank, the body must not be allowed to become dehydrated before you drink water.
So, you may be asking yourself (like I had asked) why water and not other drinks? If you are curious, check out this resource. This excerpt covers the details of why other drinks are not a good replacement for water and some even make you MORE dehydrated!
Refresh Your Body & Refresh Your Mind!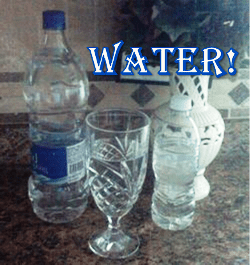 I used to struggle drinking water – quite frankly, I avoided it! However, with much encouragement from my health coach, I have changed my non-water-drinking ways. Here is what I have done and you can do it too!
Drink half your body weight in ounces every day. This means that if you weigh 200 pounds, for example, then you need to drink 100 ounces of water a day. Increase this amount by 20-40% if you want therapeutic benefits.
Understand that not all water is the same. Distilled water or "purified" water is often not that beneficial to you. I have found that natural spring water works the best for me. The fastest way to identify the quality of your water is to evaluate how fast you eliminate what you drink. The more minerals (read beneficial) water has, the slower it will process through your body. However, any kind of water is better than no water!
Drink at least 16 ounces of water right when you wake up in the morning. This allows you to replenish the water you have lost over the night and also flushes out your system for a great start to the day.
Try it for a Week
Seriously, if you are having focus, concentration or energy problems, drink more water. Try it for a week and then let me know about how much better you feel!
What do you think? Comment below
To your success!