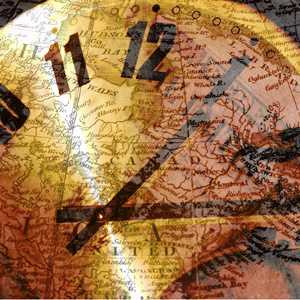 What happens when you get a group of organizing and productivity pros together and ask them a goofy question?  Well… You get this post!
Here is a bit of background:  Earlier this week, I shared a link on my Facebook Page called 10 Time Management Tips that Work.  A fabulously fun member of my community, Joseph Gier, replied "well this is much better than that article of 10 time management tips that don't work." 
I laughed and replied, but it got me thinking… how many time management myths DO we tell ourselves and then believe?
So, I hopped over to my super secret group of productivity pros and posted this:
Want to have some fun? Let's see how many time management tips we can come up with that DON'T work. Ready, set, GO! Have fun with it.
This is what they came up with.  Which Time Mis-Management tips have you tried?


Stephanie L H Calahan Time management is all about watching the clock. Every chance you get, make sure that you check to see how much time has elapsed.

Shelley Molitor Create a rigid time line for the week in 30 minute blocks. Flexibility is not as important as getting everything done. Add as much from your list as you possibly can to get the most done, and leave no room for dawdling or the unexpected. Berate yourself and your team/family if there is so much as an iota of deviation from the prescribed schedule.

Ramona Creel Plan your time based on other people's expectations and goals, rather than your own — be entirely unwilling to tell another person "no" if they make an unreasonable request of you.

Melissa Schmalenberger Multitasking is best! Try to do as many things as possible at the same time!

Margaret Lukens Handle each piece of paper exactly once, never more, no matter what.

Allison Spitzer Carter Don't try to get all of your supplies in order before you start a project. Just go get things as you need them and think of them.

Jan Harvat Limpach Do it all! Do it all yourself! No matter how many people offer to help or how many you have to delegate the job to…Do it all yourself!

Elaine Shannon Never ever say NO….

Susanne Thiebe Multitasking saves time.

Alys Milner Don't even consider staging your backpack, briefcase or suitcase the night before. Procrastination rules.

Lisa Montanaro Throw all receipts in your pocketbook any which way, in a ball, some torn, with coffee stains on them. When the mood strikes, take a handful into the house, throw in a shoebox. Lose it for months on end. Find it, and then give it to your accountant after he/she is forced to take an extension.

Allison Spitzer Carter Start getting ready for your appointment when the appointment begins. NO need to be on time when people will wait for you.

Jacquie Ross Buy as many "time saving" gadgets as possible and spend all of your time trying to figure out how to use them, and always buy the next upgrade whether you need it or not.

Margaret Lukens Do not begin with a goal in mind. Just get into action with no plan, because we all know that busy = productive!
Melissa Schmalenberger When taking the time to organize it is ok to have children and pets around 🙂

Jacquie Ross Schedule all of your appointments back to back to "save time". Be sure to show your disapproval while you're waiting in a line that's taking too long – don't they know you have places to be?

Allison Spitzer Carter Never leave time for traffic or getting lost. That would take the fun out of driving!

Margaret Lukens Making labels can chew up lots of time. Just commit to memory what goes into each folder or container.
Alys Milner No sense in sorting emails. Just let them collect in your in-box. The more the merrier. Try to become a member of the "I have 1,000 unanswered emails in my in-box and I'm proud of it!" club.

Lisa Montanaro Say yes to every request, regardless of how it affects you, as long as people still like you and think you are SuperWoman.

Allison Spitzer Carter Make sure to read every single update from all of your friends on facebook every single day! You wouldn't want to miss anything.

Alys Milner When organizing a room, be sure to stop what you are doing to walk upstairs and put away the red sock you just found.

Jacquie Ross Be spontaneous at all times and live in the moment. Planning, goal setting, schedules and routines are boring.


Shelley Molitor when you are overwhelmed, just say no to everything and hibernate at home with snacks and shows. after all, everyone understands the excuse, "I'm too busy!"

Jacquie Ross Take pride in squeezing in multiple tasks in a short period of time, even if it means you may be late for an appointment and will keep people waiting.

Margaret Lukens Planning is very time-consuming. To save time, skip it. Just dive into the work.
Do any of these time mis-management tips ring true to you?  Have you tried them?  How did it go?  What others did we miss?  It's your turn to have fun with it now!
Live Fully -- Love Openly -- Laugh Often -- Leverage Your Brilliance -- Connect Authentically -- Get Your Message Out -- Serve with Impact -- Prosper Everyday