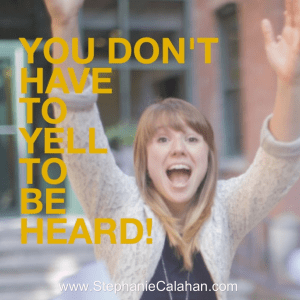 Sometimes productivity has to do with systems and processes.  I've written about that a lot recently, but often it is about effective communication too. 
Do you listen to understand are you waiting for an opening to get your point across?
If you don't have good ways to communicate in your team or with your clients, the systems and processes fall flat. 
Today I'll talk about some critical steps you can take to make sure that your communication and that of your team works.
Listen First — Speak Second
Often we think that communication is about how we say things — the words we choose.  The most effective communication can oftentimes be what we don't say.  The mental process that occurs when we are receiving information as well as the emotional process of someone feeling heard. 
When you are listening to understand there are strategies you can use to ensure that you capture the full meaning of the conversation.
Practice Passive Listening
Invitation to discuss thoughts – People want to be heard. (You do don't you?)  Create an environment where open communication can happen.
Can be difficult for some because it involves listening to the other person's story without responding verbally.
Can be tricky to do over the phone because the person on the other end will not be able to see your eye-contact or body language.
Make sure to respond with small statements that indicate that you are listening. e.g. "go on" or "uh-huh" etc.
Practice Active Listening
Active listening takes practice, but can be the most effective form of communication.  It involves the communication of empathy and genuine acceptance.  (Note: You don't have to agree with what is being stated, but you have to accept their point of view.)
Try not to be concerned with what you are going to say next.  When you spend time thinking about your next statement, you often miss half of what the other person is saying.  Concentrate on what is being said and get rid of distractions.
Repeat in your mind what the person is saying to you.
Listen and concentrate on the tone of voice.  What emotions can you recognize that are not being said?
Take time to think before speaking or replying – silence is okay.  If necessary, state that you are taking a few minutes to absorb what the person told you.
Do your best to resist the temptation to give advice.  This is true if you are talking about team communication or client communication.  If you are in a service and consulting industry, this can be really difficult.  Hold your thoughts for later.
Open-Ended Questions – Be careful not to assume and watch out for any of your preconceived notions.  Ask open-ended questions to make sure you have full understanding of what is being communicated.
– Open-ended questions usually cannot be answered with one word responses – e.g. "yes" or "no"
– Typically begin with "what", "how" or "tell me about"
– Try not to use "why" statements because they can often be interpreted as accusatory and foster self-blame.
Paraphrase – When you paraphrase, you focus on feeding back what the person has told you — nothing more or less.  You are showing the person that you have heard them and want to confirm your understanding.  Try to begin paraphrasing with an "I" statement, not a "you" statement.  Then make sure that your perceptions are correct by asking something like "Do I have that right?"  The purpose is to clarify the thoughts of the person you are listening to and validate their experience.
Reflect feeling – This one can be tricky, but if you recognize that there are deeper emotions behind statements, oftentimes you can gain better understanding of a situation.  It involves being aware of both the things you observe (e.g. clenched fists from frustration) as well as what the person is saying.
What do you do to make sure that your communication is effective and clear?  What do you do to make sure that you really understand the other person's perspective?
Want More?
Here are some books to consider.
http://amzn.to/lo089W – 'Are You Really Listening?: Keys to Successful Communication' by Paul J., Ph.D. Donoghue
http://amzn.to/lVu3pm – 'Just Listen: Discover the Secret to Getting Through to Absolutely…' by Mark Goulston M.D.
http://amzn.to/jINhuz – 'The Wisdom of Listening' by  (Paperback – Jun 15, 2003)
Live Fully -- Love Openly -- Laugh Often -- Leverage Your Brilliance -- Connect Authentically -- Get Your Message Out -- Serve with Impact -- Prosper Everyday

Disclosure: Some of the links on this page are affiliate links. That means that I may get a small thank you commission (at no additional cost to you) if you choose to purchase a product from the company mentioned. I only refer you to programs that are ran by people I personally know or I have participated in, but please use your judgement to decide if this is right for you. If you would prefer that I not get that, feel free to Google the company and purchase directly.