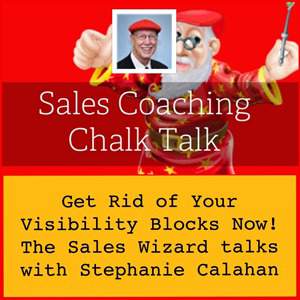 If anyone can make talking about sales and blocks to your success fun, Hugh Liddle and Jim Hamlin can. I laughed a lot as we were recording this show live. We talked about how to set your mindset towards possibility in your sales rather than dread and what you can do to recognize and eliminate your blocks to success.
Media Type: Audio Radio Show
Length: 1 hour
Listen Now!
Cost:  no cost, just click play!
My Interviewers
Hugh Liddle, THE Sales Wizard and co-host Jim Hamlin interview a huge variety of special guests on Sales Chalk Talk who share Ideas about sales, marketing, business and success that will help you create more sales and more income for you and your company.
If you enjoyed the episode, I'd love your help spreading the word! Share it on your favorite social media site. Thanks!
Live Fully -- Love Openly -- Laugh Often -- Leverage Your Brilliance -- Connect Authentically -- Get Your Message Out -- Serve with Impact -- Prosper Everyday