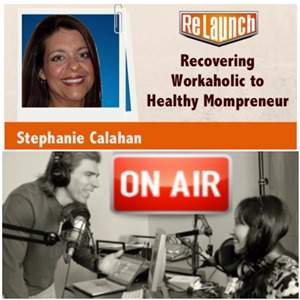 Have you ever wanted to relaunch your life? Click the reset button and start again? Well, those are the stories Joel Boggess and Dr. Pei pull out of their guests on their award winning podcast, ReLaunch. They talk with their guests about how to start over with confidence. On the show I share how I went from a jet-fast Fortune 100 lifestyle to a health crash and later a freedompreneur lift-off.
Where: ReLaunch Podcast Show
Host: Joel Boggess and Dr. Pei
Media: Podcast
Length: 30 Minutes
Listen Now!

If you enjoyed the episode, I'd love your help spreading the word! Share it on your favorite social media site. Thanks!
Live Fully -- Love Openly -- Laugh Often -- Leverage Your Brilliance -- Connect Authentically -- Get Your Message Out -- Serve with Impact -- Prosper Everyday