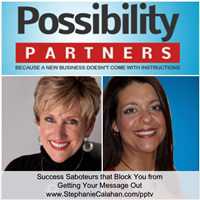 Success saboteurs can grab the best of us. Today, I had the pleasure of talking with Ande Lyons on the Possibility Partners TV show about how to recognize them and how to move forward. If you're ready to learn more about Visibility Blocks, then please watch this video and find out which blocks are preventing your from soaring.
Media Type: Video
Length: 36 minutes
Watch Now!

Cost:  no cost, just click play!
My Interviewer: Ande Lyons
An enthusiastic and experienced entrepreneur with an MBA and four successful businesses to her credit, Ande is the founder and Chief Possibility Officer of Possibility Partners, where she helps early stage entrepreneurs launch, brand and build their business dreams without spending a fortune or wasting a lot of time… because new businesses don't come with instructions!
What They Said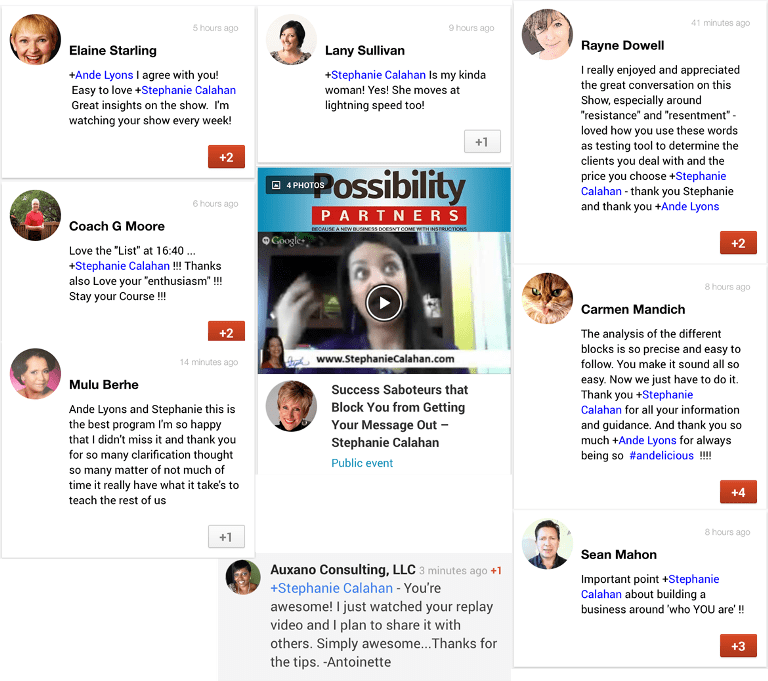 If you enjoyed the episode, I'd love your help spreading the word! Share it on your favorite social media site. Thanks!
Live Fully -- Love Openly -- Laugh Often -- Leverage Your Brilliance -- Connect Authentically -- Get Your Message Out -- Serve with Impact -- Prosper Everyday