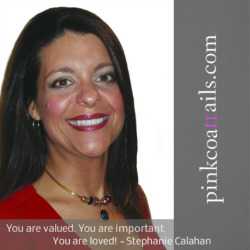 Understanding your WHY and building a business of power, ease and honoring yourself is what Ellen Britt and I talk about in this packed podcast episode of Pink Coattails. As a master interviewer, Ellen asked me questions that I have never been asked before. We talked about
my why,
the biggest fear that held me back for a time (dying),
how I manage my energy,
what I do for fun in my business
my favorite personal and business resources,
and much more!
Media Type: Audio Podcast
Length: 35 minutes
Listen Now!
Cost:  no cost, just click play!
Resources I Mentioned
Ellen asked me so many different questions about my favorite resources. She asked me for my favorite
Personal Development Book
Business Book
Food Find
Recipe
Body Care Product
Confident Calm Technique
You can find them all listed here in Ellen's show notes.
My Interviewer: Dr. Ellen Britt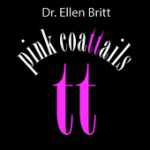 Dr. Ellen Britt is an award-winning Online Marketing Strategist, Amazon best-selling author, podcaster, master interviewer and founder of PinkCoatTails.com…providing information, connections and a voice for women just like you, so you can ride in on the 'coattails' of other successful women entrepreneurs.
Pink Coattails is a podcast for women entrepreneurs and women small business owners. Motivation, mindset and inspiration, plus great business advice five days a week is yours when you want it. Ellen's interviewing skills are well known and she pulls the best from her guests, including advice and resources on the best business and personal advice.
If you enjoyed the episode, I'd love your help spreading the word! Share it on your favorite social media site. Thanks!
Live Fully -- Love Openly -- Laugh Often -- Leverage Your Brilliance -- Connect Authentically -- Get Your Message Out -- Serve with Impact -- Prosper Everyday