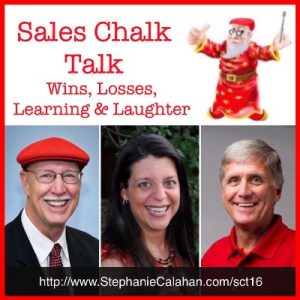 No matter where you are in your entrepreneurial experience, you're going to experience some ups and downs, good times and bad, elation and frustration. I had the pleasure of talking and laughing with Hugh Liddle and Jim Hanlin. In this episode you can discover:
Ideas and tips for smoothing over the rough spots and experience more of the success and joy that your business can bring
The difference between customer service and creating a customer experience
Some of my best and worst moments as an entrepreneur
Setting your mindset towards success and the impact you have on your results
Ideas on defining your ideal client and the fear of missing out (FOMO)
The benefits of getting paid to play and how you can shift your business to joy
What to do if you find yourself in a sales slump
Media Type: audio
Length: 55 minutes
Listen Now!
Cost:  no cost, just click play!
The Hosts: Hugh Liddle and Jim Hanlin
Hugh Liddle, THE Sales Wizard, has an extremely large and very special life goal…"He wants to change the way the world perceives sales and sales people." He believes that for too long sales and salespeople have had a bad reputation (often deservedly so); because the process of selling has been seen as a type of competition between the seller and the buyer where someone has to win and someone has to lose. He created Red Cap Sales Coaching so he could teach business people to sell in an authentically human way that connected the seller and the buyer together in a mutually beneficial relationship.
Jim Hamlin has helped hundreds of organizations, including several Fortune 500 companies, achieve greater sales, profitability, and increased market share.  Jim's information, ideas, sales tools and coaching have strengthened the sales culture and sales processes of companies throughout the United States and Canada. As a salesperson and sales executive, Jim's experience and success selling high margin products give him a unique and strong sales background.
Together, they host Sales Chalk Talk where they speak with experts about sales, leadership and growing a successful business.
If you enjoyed the episode, I'd love your help spreading the word! Share it on your favorite social media site. Thanks!
Live Fully -- Love Openly -- Laugh Often -- Leverage Your Brilliance -- Connect Authentically -- Get Your Message Out -- Serve with Impact -- Prosper Everyday