Lack of clarity of purpose and lack of clarity of business direction have been the downfall of many want-to-be entrepreneurs. In this episode of The Entrepreneur Way, I had the opportunity to talk with Neil Ball about my entrepreneurial journey, the mistakes I have made along the way and some golden nuggets that have made my business, and the businesses of my clients, a success.
Media Type: audio podcast
Length: 60 minutes
Listen Now!
In this episode you will hear:
04:45 – The who and how of Stephanie
08:05 – Living to work or working to live, the difference and why slowing down may be your best strategy
10:16 – The three biggest mistakes that entrepreneurs make
15:30 – The difference between success and achievement and how to define your success
18:30 – What I love about what I do — the "lightbulb effect"
19:11 – What drives me and why I do what I do
27:02 – The making of an entrepreneur and listening to your inner voice
30:25 – How to relax and have fun when you're not working
32:01 – Entrepreneurial role models
33:10 – The biggest difficulty I had to overcome to start Calahan Solutions, Inc.
34:19 – Learning how to set fees when I was now the "product"
35:90 – Overcoming doubts and fears
36:48 – Mistakes that slowed my entrepreneurial journey
37:36 – Get clear and intentional on what you want and own it
42:80 – Why culture is important in business
44:53 – Short-cutting the learning curve of entrepreneurial way
45:39 – Is following your gut a good idea in business?
46:00 – How to create a business that does not have resentment and is more creative
48:36 – What a visibility block is and how I'm working through mine
50:01 – Secrets to success
50:35 – How to keep up with change
53:22 – Favorite book on business and motivation
55:54 – Fast answer segment
57:40 – Favorite quote
59:00 – Favorite online resources
My Interviewer: Neil Ball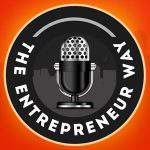 Neil Ball loves helping people who share a passion for the entrepreneur way of life. He lives in Bolton in England, UK with his wife and 4 fantastic kids. He is the host of The Entrepreneur Way podcast. Seven days a week he interviews successful entrepreneurs and talks about their journey. They share their struggle before finding success, the big ideas that made their businesses grow, and their aspirations and ideas for the future. In each episode of The Entrepreneur Way Neil chats with successful entrepreneurs as they reveal golden nuggets of information and advice.
Favorite Quotes Mentioned
"Begin with the end in mind" Steven Covey
"It takes a lot of courage to release the familiar and seemingly secure, to embrace the new. but there is no real security in what is no longer meaningful. There is more security in the adventurous and exciting, for in movement there is life, and in change there is power." ~Alan Cohen
Business Resources Mentioned
If you enjoyed the episode, I'd love your help spreading the word! Share it on your favorite social media site. Thanks!
Live Fully -- Love Openly -- Laugh Often -- Leverage Your Brilliance -- Connect Authentically -- Get Your Message Out -- Serve with Impact -- Prosper Everyday