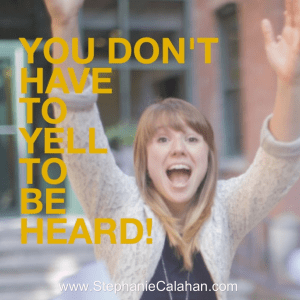 It does not matter if your team all works in the same building or if everyone is virtual.  Do you have good ways to communicate with your team? If you don't the systems and processes you are trying to implement or maintain can fall flat. 
One critical question to ask yourself is if the current mode of communication is working in your organization.  Are people up to date?  Do they know what is going on?  Are they performing their tasks as you would like?  If not, it is time to consider a few different things.  Today we'll answer the question:  Do you need a meeting?
Do You Need a Meeting?
This can be a hard question to answer sometimes.  In some businesses, there are way too many meetings while in others there are not nearly enough.  Meetings can be a room filled with a number of people or a phone call between two people and everything in-between.  The basics of a good meeting are that the right people are attending, the topic(s) for discussion are specific and it is scheduled with intention.  Let's break that down a bit and figure out what might work better for your organization. 
If you find that a conversation is volleying back and forth in e-mail or text message more than 3 times – you probably need a meeting.
Database groups, email, text messaging, private social media groups, etc. are all fantastic forms of communication, but they are not always effective in getting the points across that are necessary for decisions or to move a project forward.  If you find that a topic is volleying back and forth a number of times without resolution, schedule a short meeting to ONLY discuss that issue.  Often getting a few people together in a room or a hallway to hash something out is faster than multiple mis-interpreted e-mails or  text messages. 
If you are delivering a new policy for your company or department – you probably need a meeting.
When small businesses begin to go through process improvement activities, often the business owner will decide on new policies or procedures during off-hours.  E-mail and texting are very convenient forms of communication and often the business owner will default to firing off a quick message about the change he/she has decided to make.  In some cultures this will work fine, but often when you have a policy change, your employees will have questions.  Sometimes that quick firing of an e-mail can derail the next day with employees upset by what they read.  In addition, not everyone reads their email in the same way and an important message could be lost in the in-box.
Rather than delivering new policy news via a random email, add the change to a weekly or monthly status meeting and update everyone at once.  If it is a big change that needs to happen quickly, hold a special discussion just for that topic.
If you have an employee (or contractor) that is not performing tasks up to par – you probably need a meeting.
I have seen many business owners get very frustrated because they have staff that are not doing what is desired.  Often, they "grin and bear it" rather than addressing the situation directly.  In Grow Your Business With These Eight Processes Every Business Should Have I talk about HR/People Processes.  Having a way to address performance issues is a part of that.  Often some simple one-on-one conversations to express where things are going off-course are all that is needed to get things back on track.
Don't Just Do a Meeting – Write it Out
Since different people receive information better in different ways — auditory/hearing, reading, experiential/learn-by-doing, etc. — it is always a good idea to deliver important messages in more than one way.  Once you have had your meeting, make sure that there is an individual that is responsible for documenting the decisions and distributing to those that need the information.
In the example above of a policy change, consider holding a meeting to make sure all questions are answered and then follow up with the policy in writing and have the employees sign the document confirming that they understand the new policy.  
Your Turn
I mentioned a few reasons that meetings can be effective for your team communication.  What meetings do you have that are really helpful?  What meetings are a complete waste of time?
Live Fully -- Love Openly -- Laugh Often -- Leverage Your Brilliance -- Connect Authentically -- Get Your Message Out -- Serve with Impact -- Prosper Everyday