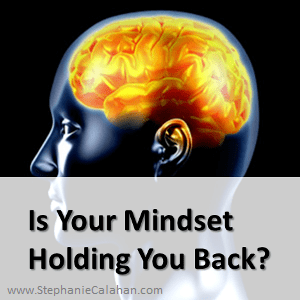 We all know that "If you always do what you have always done, you will always get what you've always got."
Wildly successful professionals modify to stay alive and running. They take chances. They take risks. Most fail over and over, but they often turn those failures into great successes.
Here are some ideas to get you started:
Remove Old Conditioning
Have you been conditioned to not make mistakes? So often we choose to not try something, because we are afraid to make mistakes. I see it all of the time.
Clutter will accumulate, because it is easier to let it accumulate than to risk making the wrong choice.
Or, someone that says "yes" to everything, because he/she does not want to disappoint someone with a "no."
However, the successful know, that you have to make mistakes. You have to fail in order to succeed!
Trying new things and taking chances is what allows you to find the things that really work!
Start Small
Consider the magnitude of the choice — If the choice you are afraid to make is small in relation to other choices that you are making, try it. See how it goes. As you get more comfortable, make bigger and bigger choices.
Try: "Its Not Change it is an Experiment"
By thinking of your project as an experiment, you can get past your analysis paralysis and get your projects live. Then, as you learn things, you can make modifications.
Get a coach
Have someone to push you when you cannot push yourself — If you are having a hard time because of fear paralysis, partner with someone that can push you when you need pushing. Someone that will look out for your best interest. Some one that can say "Come on now, really…. you can do this!"
Live Fully -- Love Openly -- Laugh Often -- Leverage Your Brilliance -- Connect Authentically -- Get Your Message Out -- Serve with Impact -- Prosper Everyday