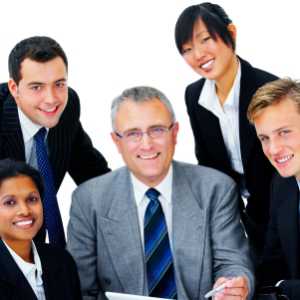 Yesterday, I wrote about 10 Things YOU Can Do To Make A Productive Meeting Even When You are Not the Meeting Planner.
Often, we read about how to run meetings, but we don't read about how to attend meetings and make the most of our time.
Today, I want to share the #1 Important thing to do to make sure you are using your time well in meetings.
Only Attend Meetings You Really Need to Be Attending
Is this one of those "no duh" statements? I don't know about you, but I have been asked to attend a NUMBER of meetings in my personal and professional life. Back when I was in the corporate world, I could have as many as 5 meetings scheduled at the same time! One of the best time/meeting tips I ever mastered was to NOT attend meetings I really did not need to attend.
This can be a daunting task if you are new to saying "No.' So, let's go over this step in a bit of detail.
Evaluate the Meeting Agenda – When you are invited to a meeting, never say you will attend without first understanding the meeting purpose. What is going to be covered and do you care?!
Understand Why You Are Invited — There are different reasons that you might be invited to a meeting.
You Called It! — You are the one that identified the need for a meeting and have coordinated the attendees.
You Have Information Other's Need – You will be asked to share some form of knowledge during the meeting.
You Need to Get Information that Others Have – While you will not be presenting at the meeting, the information being covered is critical to your work or activities.
Others Think You Need the Information – Your manager or other leader believes the information shared will be critical to your work.
You Have No Clue! — Hey, it does happen. Sometimes it is easier for the meeting planner to go down the address book and just say everyone is invited – let them figure it out…
If you don't know why you are on the meeting list, ask the planner. "Is there a specific thing you need from me in this meeting?" or "What are you expecting me to gain by attending this meeting?" or "Do I really need to be at this particular meeting?"
What Travel Time Will Be Necessary — Is the meeting down the hall or do you have to drive an hour or two to get there? If you have a lot of travel time, you need to be more strict on the value of the meeting.
Is There Another Way For You To Attend – Is an in-person meeting mandatory, or is there another way for you to attend? I use this technique a lot. When there are meetings that are valuable for me, but require frequent travel to attend (I belong to a number of organizations that are 1 and 2 hours away from my home/office), I talk with the meeting coordinator to see if I can attend via telephone. Most of the time I am told yes. This has saved me a minimum of 6 hours a week consistently.
Will There Be Detailed Meeting Minutes – If the meeting you are asked to attend is one that you are not contributing, but need the information, you can see if there will be detailed minutes for your review. If there will be, and YOU ARE SURE YOU WILL READ THEM (<– be honest with yourself!) then you can save time by reading the minutes. The average 2 hour meeting will take about 30 minutes to read the minutes.
Evaluate the Meeting Manager's Effectiveness – If you attend a number of ongoing meetings and find yourself frustrated at the end of each meeting because nothing gets done, you have three choices:
Keep attending and be frustrated (but that just does not make sense does it)
Address the meeting planner and share your observations and ask if there is anything you can do to help move the meeting to success
Stop Attending — If you are wasting your time anyway, why do you go? Maybe you could treat this meeting like my friend watches soap operas…. attend every other one or every third one.
No matter what your meeting attendee philosophy is, there are likely meetings you are going to that you need not attend. Take a moment and evaluate those meetings and determine which ones you can eliminate from your schedule and use the extra time to TAKE ACTION on your important areas of life.
To your success!