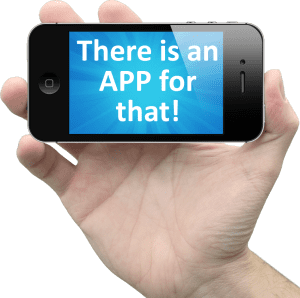 I am constantly amazed at the new and creative applications (apps) that are on the market today for smart-phones.  It seems that every time I give a workshop to business owners there are at least one if not two new companies that are specializing in creating programs for your phone. 
What does that mean?  It means that if you can think of something you would like your phone to do, it probably can if you find the right app!  However, this also means that there are so many apps out there that you may get lost like a needle in a haystack.
Sure, you could spend hours sifting through various libraries to find what you are looking for, but that takes precious time away from doing your real work.  Fortunately, I recently found a couple of lists that give you the best in productivity for your Android and iPhone!
Information week's 20 best apps for Android can be found here:http://www.informationweek.com/news/galleries/smb/hardware_software/showArticle.jhtml?articleID=227100391&pgno=1&isPrev=
iSmashPhone's 20 best productivity apps for iPhone can be found here:http://www.ismashphone.com/2010/02/20-top-iphone-productivity-apps-for-organized-and-lazy.html
PC World's top 5 free apps for the iPhone can be found here:http://www.pcworld.com/article/149833/top_five_free_iphone_productivity_apps.html
Your Turn!
What apps do you love to use for your phone?  Share them here!  I know my readers will love to hear from you and so will I.  Comment in the comment section below (and if you are reading this in your email, click on the article title to be taken to the blog where you can comment too!)
To your success!
Live Fully -- Love Openly -- Laugh Often -- Leverage Your Brilliance -- Connect Authentically -- Get Your Message Out -- Serve with Impact -- Prosper Everyday