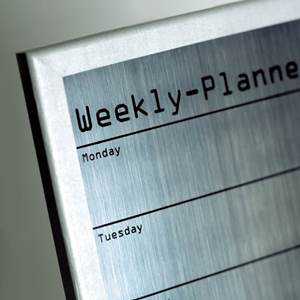 Unless you work in an organization that has Outlook or Lotus Notes or another similar group scheduling tool, you have probably experienced the same thing that I have when trying to coordinate a meeting with a group of busy people.
It can be like HERDING CATS!
One email after another rotates through my in-box as we try to figure out a date and time that will work.
Today I am excited to say, I have found a tool that will help!
Group Scheduling with When is Good?
This is the question that you ask when you try to coordinate emails with a group. Now, rather than a huge stringed mess, you can use http://whenisgood.net/. When I learned about the site, I tried it and it is great! Here is what the owners have to say about it:
An easy way to find out when everyone is free for your next meeting or event.
Click the grid for all the times that are good for you – you get a link to email to your invitees.
They see your proposed times and click on when they are free.
You visit your results page and see when everyone can do.
No sign-up form. No password to choose. No fuss at all.
The company that created this online tool is family-owned and based in London, UK. They launched the tool in November 2007 and is F..R..E..E..!
They appreciate feedback as they grow the capabilities of the tool. They note that the base service will remain no-cost and they will add premium features sometimes this summer.
Check it out and let me know how it works for you.
What do you do?
What do you do to manage the various schedules of people you are trying to coordinate?
Do you think this tool will help? Share your thoughts! I'd love to hear from you.
To your success!