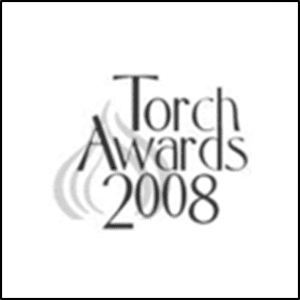 We are thrilled! I just opened my mail today to learn that we are a finalist in the Better Business Bureau's Torch Awards.
The BBB Torch Award was created to recognize a firm whose business practices and related activities exemplify the BBB's mission of promoting, through self-regulation, the highest standards of business ethics and conduct.
Candidates for the 2008 Better Business Bureau Torch Award will be judged on their ethical practices according to the following guidelines:
High ethical standards of behavior toward customers, suppliers, users, shareholders, employees, and the communities in which they do business;
Long-standing history/reputation of ethical practices in the marketplace;
Ethics policies that are effectively communicated to employees;
Ethics policies that are designed to give long-term value to shareholders and customers;
We are honored to be among the finalists for this award. Wish us luck! The award winners (in various business size categories) will be announced on January 30, 2008!
What do you do in your business to support an ethical business practice? Share your thoughts by commenting below.
Believing in you