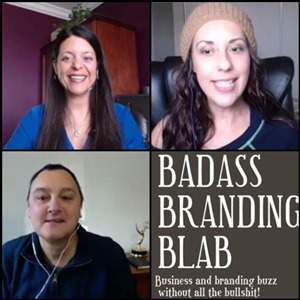 Using guest expert interviews is a really great way to get your message out far and wide. There are a number of radio, podcast and web shows that are produced daily that you can partner with to meet your ideal clients. Yet, many people don't get the most out of those experiences. On the show today, we talked about:
Why leverage appearances on shows and how it will benefit your business.
How you can get past your fears of being on camera or on the microphone.
The power of video/audio and sharing your voice.
Building a relationship with your audience.
How to decide what shows are a good opportunity.
Why saying "yes" to every opportunity could make you a bad guest.
Being fully you on a show and in your business.
Media Type: Video (Blab)
Length: 35 minutes
Hosts: Andrea (Dre) Beltrami and Lou Bortone
Watch Now!

Cost:  no cost, just click play!
If you enjoyed the episode, I'd love your help spreading the word! Share it on your favorite social media site. Thanks!



Live Fully -- Love Openly -- Laugh Often -- Leverage Your Brilliance -- Connect Authentically -- Get Your Message Out -- Serve with Impact -- Prosper Everyday