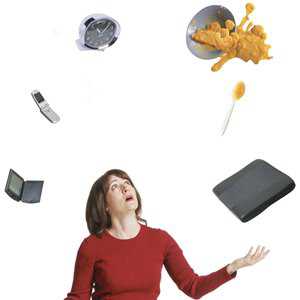 Thanksgiving is a traditional time to think about all of the things in our lives that we are happy about and thankful for. It is so important to be able to remember what those things are. . . especially when things may not be going the way you want!
Frequently we juggle many activities every day. Sometimes they are things we are passionate about and sometimes they are not. Are you living your passion? Is your time spent on things you are grateful for? If not, maybe the following story will help you.
A friend of mine, Patricia Noel Drain, shared the following story and I liked it so much that I thought I would share it with you:
I want to share with you a story that I read years ago in a book by a very popular writer, James A Michener. The book is called THE WORLD IS MY HOME.
He tells of memories of an old apple tree when he was a young boy. The apple tree, that had once been abundantly productive had lost its energy and ability to bear any fruit at all. The farmer, on an early spring day hammered 8 nails, long and rusty nails into the trunk of the tree.
That autumn a miracle happened. The tired old tree, having been goaded back to life, produced a bumper crop of juicy red apples bigger and better than they had seen before. When asked, how this had happened, the farmer explained, "Hammering in the rusty nails gave it a shock to remind it that its job is to produce apples."
Michener goes on to say…
In the 1980"s when I was nearly 80 years old, I had some fairly large rusty nails hammered into my trunk—a quintuple bypass heart surgery, a new left hip, a dental rebuilding, an attack of permanent vertigo—and, like a sensible apple tree, I resolved to resume bearing fruit.
But I was almost 80 years old: much of what I would like to do would have to be left unfinished. Since it took me about 3 years to write a long work, if I had 30 viable subjects the task would require 90 years. That would make me 170 when I finished and I could not recall any writers who continued working so long, not even in the Old Testament
Between the years 1986 and 1991 I would write 11 books, publish 7 of them, including 2 very long ones, and have the other 3 completed in their third revisions and awaiting publication. It was an almost indecent display of frenzied industry, but it was carried out slowly, carefully, each morning at the typewriter and each afternoon at research or quiet reflection.
One nagging question remains. Did the old tree get back to work producing apples only because the shock of the rusty nails reminded it of death? By analogy, did I labor so diligently because of my age and the approach of a time when I could work no more?
All I know is that…
The job of an apple tree is to bear apples. The job of a storyteller is to tell stories, and I have concentrated on that obligation.
Thank you James Michener for such a powerful reminder!
Boy! I don't know about you, but I have had some very rusty nails hammered into me in the past. Those painful reminders that change needs to happen quickly.
I know that this is going to sound a bit odd, but I'm grateful for those rusty nails. I would not be where I am today without them! I'm grateful for pain I've experienced. Pain was given to us to teach us so that we can learn.
No, really! If my son did not feel pain when he was a toddler, he would have burned up when he put his hand in the stove flame. He would not have moved his hand… Instead, he felt immense pain and quickly moved his hand to a safer location. Pain of all kinds works for us in this way.
Sometimes we get into complacency and just exist rather than living our passion. Then, something comes along and JOLTs us back to life.
As we get to the end of another year on the calendar let's all remember what Michener wrote so brilliantly….the job of a storyteller is to tell stories… what's your job?
I am grateful for YOU!
What To Do Now:
Ask yourself if you are concentrating on your obligation/passion. Are you focusing on your purpose on this earth? What is your rusty nail reminder? Then, please give me your candid comment below and tell your friends and colleagues to read this post and give me their candid comments below as well. I'd love to hear your feedback! Plus, send me an @ message on Twitter too & I'll do my best to reply to you so you get extra visibility with my twitter followers. 😉 http://twitter.com/stephcalahan
I look forward to hearing from you.
To your success!