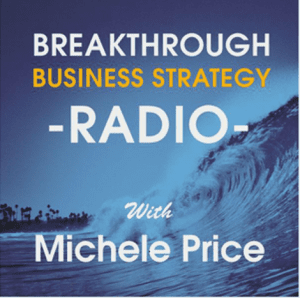 Every second Monday of the month I hop on the air with Michele Price on the Breakthrough Business Radio show.  I share an actionable tip that often turns into a mini coaching session.  This past Monday was one such segment.
In it, I talked about what you can to do fix your procrastination and move your business forward with strength.
Michele got really transparent and shared what she has been avoiding doing in her business: writing her newsletter
Since that was a topic that is common for a lot of my clients, readers and listeners; we talked about some options that she could consider.
Did you miss the show?  Here is a clip of my segment with Michele



Want to catch  the entire show?  There was a great conversation about communication across generations (millennials to boomers) and then a segment on tech for your business.  Check it out!
I'd also encourage you to connect with Michele Price who is the host of Breakthrough Business Radio: Twitter, Linkedin, Facebook or G+.
Live Fully -- Love Openly -- Laugh Often -- Leverage Your Brilliance -- Connect Authentically -- Get Your Message Out -- Serve with Impact -- Prosper Everyday