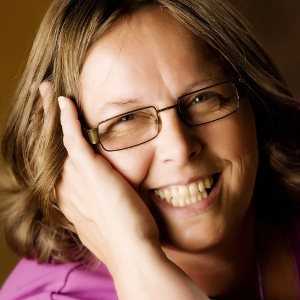 Not only have I grown within myself through our weekly sessions, but my business has also grown because this is one of those relationships that keeps giving.
When I first talked with her on the phone and made an arrangement for Steph to coach me, I knew in my heart it was right, but I felt, again, like I was getting something that way out of my league. A business coach? For me?  Had I gone out on a limb for my heart instead of my head again? For a while, I did a second take every time I thought of the cost of the investment. But, let me say for the record, this is the best relationship I've ever had. Without a doubt.
Not only have I grown within myself through our weekly sessions, but my business has also grown because this is one of those relationships that keeps giving.  Steph believed in me. Steph believes in me.
She pushes me to think in ways I'd never thought of thinking and gets me analyzing myself. And that has become fodder for many of my blog posts, and given me material for many more!
Then there were introductions. I was totally blown away when Steph said she had recommended me to someone – and that someone has turned into two "someones" and I say to myself this is the way life is supposed to work.
If you ever EVER thought twice about getting a business coach, let me tell you that would be one of the smartest moves you will ever make in your career. EVER.
Thank you, Stephanie Calahan. All of my thousand thank you's for today are for you.
Vikki Nichols-Baptiste
Rely Local, Could You Just and DoTERRA Essential Oils
You Can Have a High-Performance Business with More Clarity, More Profit, More Freedom, and More Peace of Mind.
Sound interesting? Fantastic! I'd love for you to have that too, and it might not be as far off as you think—no matter where you are in your business journey. Schedule a call with me to see how we might be able to blast through your blocks and create a business built to work with who you are. We can quickly "de-stress" your business and identify the fastest and easiest ways for you to make money and make a difference so that you can work less, impact more people and enjoy life freedom the way YOU define it in business and life.
FTC compliance statement: Individual results may vary. None of the people providing testimonials have been given compensation for their testimonials.  Comments shared were provided to Calahan Solutions, Inc. via US mail, e-mail, voicemail, social media, and hand-written. WE CAN NOT AND DO NOT MAKE ANY GUARANTEES ABOUT YOUR ABILITY TO GET RESULTS OR EARN MONEY WITH OUR IDEAS, INFORMATION, TOOLS, OR STRATEGIES.  NOTHING ON THIS PAGE OR OUR WEBSITES IS A PROMISE OR GUARANTEE OF RESULTS OR FUTURE EARNINGS, AND WE DO NOT OFFER ANY LEGAL, MEDICAL, TAX, OR OTHER PROFESSIONAL ADVICE.  ALL NUMBERS ILLUSTRATED ON THIS SITE OR OUR OTHER WEBSITES ARE FOR ILLUSTRATION ONLY. YOUR LEVEL OF SUCCESS IN ATTAINING THE RESULTS CLAIMED IN OUR MATERIALS DEPENDS ON THE TIME YOU DEVOTE TO THE KNOWLEDGE AND YOUR VARIOUS SKILLS. SINCE THESE FACTORS DIFFER ACCORDING TO THE INDIVIDUAL, WE CANNOT GUARANTEE YOUR SUCCESS OR INCOME LEVEL. NOR ARE WE RESPONSIBLE FOR ANY OF YOUR ACTIONS.  IN SHORT, WE DON'T KNOW YOU OR YOUR ABILITY TO FOLLOW THROUGH ON WHAT YOU HAVE LEARNED AND CANNOT PREDICT YOUR FUTURE.  BESIDES, YOUR RESULTS IN LIFE ARE UP TO YOU, RIGHT?  HERE IS THE REALITY:  MOST PEOPLE DON'T USE THE COLLEGE DEGREES THEY EARNED AND MOST DON'T READ THE BOOKS THEY BUY.  MOST PEOPLE DON'T GET RESULTS BECAUSE THEY SIMPLY DON'T TAKE ACTION.  THE AVERAGE PERSON PURCHASES A PROGRAM AND NEVER DOES ANYTHING WITH IT.  IN FACT, MOST STRUGGLE RATHER THAN GET MENTORS.  WE HOPE THAT IS NOT YOU AND WE HELP BY GIVING GREAT INFORMATION, DIRECTION, AND STRATEGIES TO HELP MOVE YOU FORWARD. IF YOU ARE INTERESTED, YOU CAN READ ALL OF OUR TERMS, PRIVACY POLICIES, ANTI-SPAM POLICIES, DISCLAIMERS, ETC. IN THE LINKS IN THE FOOTERS OF THIS SITE.  THANK YOU FOR STOPPING BY AND THANK YOU FOR BEING A DIFFERENCE-MAKER.