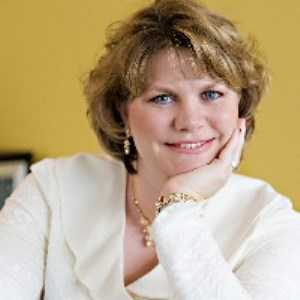 My name is Joy Duling. I am a business strategist and managing director of a professional services firm called A 25 Hour Day.
I've know Stephanie for almost years now. It took a moment of sheer desperation before I actually called on her for her professional skills. It was a contract that had seemed very routine. I signed it, and sent it off. But after doing business with the vendor for a while, I found out that they had been significantly overcharging me.
But I couldn't find the contract that laid out the price that I was supposed to be paying. So I spent two weeks searching every place for this contract. I looked in my files under the vendor's name, under various clients' names, under key projects that I had performed.
I just couldn't find it. That was when I just decided enough was enough and I called on Stephanie. I think that was where I realized there was a financial cost to my business with the way I was managing my paper and managing my filing system and managing my office.
Stephanie was absolutely fabulous. She started with and assessment to pinpoint where my systems were breaking down, and she blocked off an entire day to get me back on track. She called it a miracle and that is exactly what it was. By the end of the day she had restored my sense of control. I had a new system to manage both my paper and the electronic files on my computer. I was absolutely ecstatic! The real test came when I sat down at my computer and gave the new software a run. I typed in a few keywords associated with that contract and poof! up the document popped. Something I had spent two weeks looking for was right there in an instant! In that moment I knew that I would never be out of control of my office again and I owe it all to Stephanie and Calahan Solutions.
Joy Duling
A 25 Hour Day
You Can Have a High-Performance Business with More Clarity, More Profit, More Freedom, and More Peace of Mind.
Sound interesting? Fantastic! I'd love for you to have that too, and it might not be as far off as you think—no matter where you are in your business journey. Schedule a call with me to see how we might be able to blast through your blocks and create a business built to work with who you are. We can quickly "de-stress" your business and identify the fastest and easiest ways for you to make money and make a difference so that you can work less, impact more people and enjoy life freedom the way YOU define it in business and life.
FTC compliance statement: Individual results may vary. None of the people providing testimonials have been given compensation for their testimonials.  Comments shared were provided to Calahan Solutions, Inc. via US mail, e-mail, voicemail, social media, and hand-written. WE CAN NOT AND DO NOT MAKE ANY GUARANTEES ABOUT YOUR ABILITY TO GET RESULTS OR EARN MONEY WITH OUR IDEAS, INFORMATION, TOOLS, OR STRATEGIES.  NOTHING ON THIS PAGE OR OUR WEBSITES IS A PROMISE OR GUARANTEE OF RESULTS OR FUTURE EARNINGS, AND WE DO NOT OFFER ANY LEGAL, MEDICAL, TAX, OR OTHER PROFESSIONAL ADVICE.  ALL NUMBERS ILLUSTRATED ON THIS SITE OR OUR OTHER WEBSITES ARE FOR ILLUSTRATION ONLY. YOUR LEVEL OF SUCCESS IN ATTAINING THE RESULTS CLAIMED IN OUR MATERIALS DEPENDS ON THE TIME YOU DEVOTE TO THE KNOWLEDGE AND YOUR VARIOUS SKILLS. SINCE THESE FACTORS DIFFER ACCORDING TO THE INDIVIDUAL, WE CANNOT GUARANTEE YOUR SUCCESS OR INCOME LEVEL. NOR ARE WE RESPONSIBLE FOR ANY OF YOUR ACTIONS.  IN SHORT, WE DON'T KNOW YOU OR YOUR ABILITY TO FOLLOW THROUGH ON WHAT YOU HAVE LEARNED AND CANNOT PREDICT YOUR FUTURE.  BESIDES, YOUR RESULTS IN LIFE ARE UP TO YOU, RIGHT?  HERE IS THE REALITY:  MOST PEOPLE DON'T USE THE COLLEGE DEGREES THEY EARNED AND MOST DON'T READ THE BOOKS THEY BUY.  MOST PEOPLE DON'T GET RESULTS BECAUSE THEY SIMPLY DON'T TAKE ACTION.  THE AVERAGE PERSON PURCHASES A PROGRAM AND NEVER DOES ANYTHING WITH IT.  IN FACT, MOST STRUGGLE RATHER THAN GET MENTORS.  WE HOPE THAT IS NOT YOU AND WE HELP BY GIVING GREAT INFORMATION, DIRECTION, AND STRATEGIES TO HELP MOVE YOU FORWARD. IF YOU ARE INTERESTED, YOU CAN READ ALL OF OUR TERMS, PRIVACY POLICIES, ANTI-SPAM POLICIES, DISCLAIMERS, ETC. IN THE LINKS IN THE FOOTERS OF THIS SITE.  THANK YOU FOR STOPPING BY AND THANK YOU FOR BEING A DIFFERENCE-MAKER.