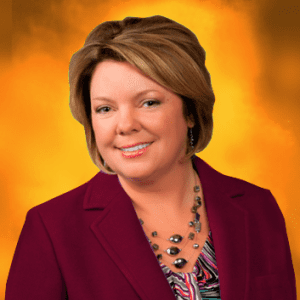 I was approached to be a speaker in a telesummit. Part of my responsibilities as a speaker was to provide a package of products for interested participants to purchase. Exciting opportunity – however, I didn't have any products. I didn't want to pass this up, however; I had no idea what to do next!
Luckily for me, a colleague suggested I give Stephanie Calahan a call. From our first conversation, I really felt like she "got me"! I had been working so hard, spinning my wheels, gaining very little traction, and had no idea what to do next.
In our first conversation, Stephanie identified that it seemed I was confused about who my ideal client was. (Hmm . . . pretty important piece for business owners to understand!)
Though I decided to work with Stephanie to help me prepare for my first telesummit, we created much more.
Designing new products
Get clarity and narrow my focus on my ideal client
Create and implement a marketing strategy (including a new logo and website)
Fine tune my presentations and forms
Create and implement a social media and video strategy
Increase my fees
Launch my first group program
Change my mindset around how and when I work
Built new joint venture partner relationships
Referred me to professionals to fill technical gaps
and more.
I was able to get more done in the first three months of working with Stephanie than I had been able to do on my own the previous three years and I increased my fees (in some instances up 300%!)
That's what we DID – but that's not who I BECAME!
Through Stephanie's belief in me I began to claim and own my brilliance. I'm clear about who my clients are and how I can best serve them. We did a lot of work on the "inner Lisa" so I can play on a bigger stage.
I'm very entrenched in the left side of my brain and certainly not a believer in the "woo-woo" stuff. She continued to stretch me to envision more for myself – and thus more for my clients. I'm now stepping into this vision.
Working with Stephanie is an illuminating experience. Often, she anticipated my needs before I did. I can't count the number of emails that "magically" hit my inbox with encouraging messages from her – just when I needed it. Or a message clarifying something we had spoken about in our session – that she fleshed out a bit more before I even realized I wanted more information.
I truly cannot express how much I have grown from working with @StephCalahan
Seldom do I feel inadequate getting my thoughts down on paper or even in a video, yet when it comes to communicating my appreciation for Stephanie, this doesn't even come close. I highly encourage anyone who is looking to move to the next level in their business to contact Stephanie Calahan.
Lisa Mallis – – Impactive Strategies
You Can Have a High-Performance Business with More Clarity, More Profit, More Freedom, and More Peace of Mind.
Sound interesting? Fantastic! I'd love for you to have that too, and it might not be as far off as you think—no matter where you are in your business journey. Schedule a call with me to see how we might be able to blast through your blocks and create a business built to work with who you are. We can quickly "de-stress" your business and identify the fastest and easiest ways for you to make money and make a difference so that you can work less, impact more people and enjoy life freedom the way YOU define it in business and life.
FTC compliance statement: Individual results may vary. None of the people providing testimonials have been given compensation for their testimonials.  Comments shared were provided to Calahan Solutions, Inc. via US mail, e-mail, voicemail, social media, and hand-written. WE CAN NOT AND DO NOT MAKE ANY GUARANTEES ABOUT YOUR ABILITY TO GET RESULTS OR EARN MONEY WITH OUR IDEAS, INFORMATION, TOOLS, OR STRATEGIES.  NOTHING ON THIS PAGE OR OUR WEBSITES IS A PROMISE OR GUARANTEE OF RESULTS OR FUTURE EARNINGS, AND WE DO NOT OFFER ANY LEGAL, MEDICAL, TAX, OR OTHER PROFESSIONAL ADVICE.  ALL NUMBERS ILLUSTRATED ON THIS SITE OR OUR OTHER WEBSITES ARE FOR ILLUSTRATION ONLY. YOUR LEVEL OF SUCCESS IN ATTAINING THE RESULTS CLAIMED IN OUR MATERIALS DEPENDS ON THE TIME YOU DEVOTE TO THE KNOWLEDGE AND YOUR VARIOUS SKILLS. SINCE THESE FACTORS DIFFER ACCORDING TO THE INDIVIDUAL, WE CANNOT GUARANTEE YOUR SUCCESS OR INCOME LEVEL. NOR ARE WE RESPONSIBLE FOR ANY OF YOUR ACTIONS.  IN SHORT, WE DON'T KNOW YOU OR YOUR ABILITY TO FOLLOW THROUGH ON WHAT YOU HAVE LEARNED AND CANNOT PREDICT YOUR FUTURE.  BESIDES, YOUR RESULTS IN LIFE ARE UP TO YOU, RIGHT?  HERE IS THE REALITY:  MOST PEOPLE DON'T USE THE COLLEGE DEGREES THEY EARNED AND MOST DON'T READ THE BOOKS THEY BUY.  MOST PEOPLE DON'T GET RESULTS BECAUSE THEY SIMPLY DON'T TAKE ACTION.  THE AVERAGE PERSON PURCHASES A PROGRAM AND NEVER DOES ANYTHING WITH IT.  IN FACT, MOST STRUGGLE RATHER THAN GET MENTORS.  WE HOPE THAT IS NOT YOU AND WE HELP BY GIVING GREAT INFORMATION, DIRECTION, AND STRATEGIES TO HELP MOVE YOU FORWARD. IF YOU ARE INTERESTED, YOU CAN READ ALL OF OUR TERMS, PRIVACY POLICIES, ANTI-SPAM POLICIES, DISCLAIMERS, ETC. IN THE LINKS IN THE FOOTERS OF THIS SITE.  THANK YOU FOR STOPPING BY AND THANK YOU FOR BEING A DIFFERENCE-MAKER.