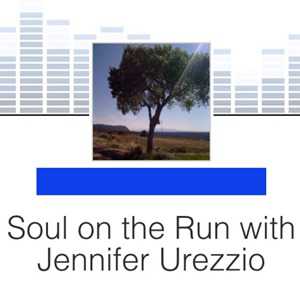 The Soul on the Run show shares easy and profound tools to tune in and turn up your life. The mission of Soul on the Run is to help you to transform your life by connecting to your Soul in your car, at the gym or in your everyday movements of your life. Jennifer Urezzio  and I talked about what visibility blocks are and how to determine if you have any, how it ties to our need to be safe and how to start removing them.
Media Type: Audio Podcast
Length: 13 minutes
Listen Now!
Cost:  no cost, just click play!
If you enjoyed the episode, I'd love your help spreading the word! Share it on your favorite social media site. Thanks!
Live Fully -- Love Openly -- Laugh Often -- Leverage Your Brilliance -- Connect Authentically -- Get Your Message Out -- Serve with Impact -- Prosper Everyday