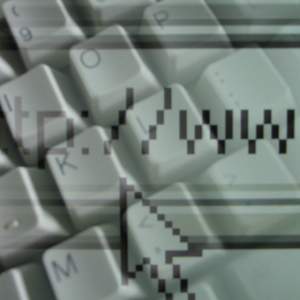 Hit the DELETE Key Often!  With the ever increasing amounts of electronic mail that we get, it is OK to hit the delete key.
I have found, however, that there are many people that are uncomfortable with that action.  Today I will share how one client and I worked through her barrage of email to put systems in place and manage a backlog of 1,000s of emails.
"Stephanie, I'm so glad that you're here.  I just have no idea what I should do with all of this email and it is driving me NUTS!  To make it worse, I can't find any other document on my computer either! I'm ready to throw the thing [computer] out the window."
Those were the first words out of my client's mouth as I entered her office.  After reassuring her that we could get control of the situaiton, we sat down and got to work!
Step 1 – Get rid of obvious junk. 
We talked about what types of email she knew she would never refer to again.  Here is what she came up with:
– Multiple forwarded emails with jokes and chain letters.
– "Out of Office" Messages – she received approximately 25 a day and never opened one.
– Lunch menu emails – her company emailed out the day's menu.
Step 2 – Set up rules/filters to help you manage the volume in your email box.
What is a rule/filter?
A rule or a filter is a set of conditions, actions, and exceptions that you can "program" into your email software to help you process and organize email messages automatically.  Today, most all email programs have this type of function, but it may be called something different.  (More on that in a minute.)
Setting up a rule/filter
Before you do anything within the software program for your email, you can think through what types of rules/filters you want to use.  I suggest pen and paper to write it out as you think it through.  (Others are more comfortable using the wizard that comes with the software, but since not all email programs have the wizard, I'm going share information assuming yours does not.)
1.  Decide when you want your computer to take an action – this is called an event trigger.  For example, you could choose to have messages checked when they arrive, or when you send, etc.
2.  Identify something specific about the type of email that will happen every time – this is called a condition.  For example, you could say,
only apply this rule when my name is in the cc box, or
only apply this rule when it comes from my boss, or
only apply this rule when my name is in the cc box AND it comes from my boss,
etc.
3.  Then define the specific action that you want to have happen.  You can choose to have one or many actions.  For example,
Let's say that you have a newsletter that you subscribe to that you want to read, but maybe not right away.  You could have it filed into a "read" folder.
Maybe your aunt sends a lot of jokes and inspirational messages.  You like to read them, but not before your work is done.  You could have it filed into a "jokes" folder or "Aunt Kim" folder.
Maybe you want to know instantly when your boss sends you messages.  You could have the emails flagged with a bright RED flag  , or an alarm could sound
My favorite – DELETE!  You know the emails, the ones that you NEVER look at but come all of the time.  (see step one above) You can have the system delete for you!
An exception specifies which messages will not be affected by the rule. You can select, one, many, or no exceptions. A rule is not applied to a message if any one of the exceptions you specify is met. For example, you can delete all messages with the word "jokes" in the Subject line, except those from your cousin (whose jokes you like). 
Different types of rules/filters
There are many different things that you can do with rules/filters.  Here is a quick summary of the types of things you can have the computer do automatically:
Move messages to a specific folder based on subject line or who sent them
Delete certain kinds of messages, such as Out of Office messages
Flag messages
Sound a notification such as a message or sound
Forward messages to a person or distribution list
Have messages trigger an automatic reply by using messages you pre-create
Assign categories to messages
Delay delivery of certain messages by a specified amount of time
Specific Steps to Set up Your Rules
Each email program is a bit different, but here are some links to a few common email programs that will give you step by step "click this" directions:
Outlook 2003 http://www.extension.iastate.edu/NR/rdonlyres/E3AE8100-4916-4F3A-97B2-410D70C6E9BC/0/SettingupRules.pdf
Other Outlook platforms http://www.slipstick.com/rules/
Gmail http://mail.google.com/support/bin/answer.py?hl=en&answer=6579 or http://www.lifehack.org/articles/technology/20-ways-to-use-gmail-filters.html
Your Turn!
What do you do to manage your email?  Let me know!  I love to learn new tips and tricks. (If you have a typepad account sign in for your picture to show, if you don't no worries, just comment – no account required.)
To your success!
Live Fully -- Love Openly -- Laugh Often -- Leverage Your Brilliance -- Connect Authentically -- Get Your Message Out -- Serve with Impact -- Prosper Everyday