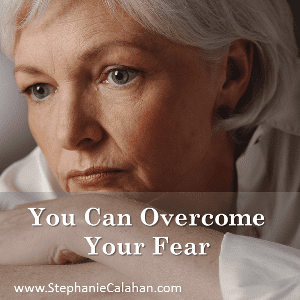 A while ago I wrote about fear that paralyzes. How are you doing working through your fears?
Fear holds us up. Fear keeps us away from our goal attainment.
I have a number of clients that will choose to not take action because they are afraid of making a mistake. The unfortunate thing about this is that the fear of being wrong holds them up from actually pushing their business forward. Here are some ideas for how to work though those issues.
Start small – Consider the magnitude of the choice — If the choice you are afraid to make is small in relation to other choices that you are making, try it. See how it goes. Practice with decisions that have a smaller impact. As you get more comfortable, make bigger and bigger choices. I bet you will be surprised at how much further your business will go!
Get a coach – Have someone to push you when you cannot push yourself — If you are having a hard time because of fear paralysis, partner with someone that can push you when you need pushing. Someone that will look out for your best interest. Someone that can say "Come on now, really…. you can do this."
Know that successful businesses make change – We all know that "If you always do what you have always done, you will always get what you've always got." Wildly successful businesses modify to stay alive and running. They take chances. They take risks.
What do you do?
How do you battle your fears? What strategies do you use? Please share them by commenting at the bottom of this posting.