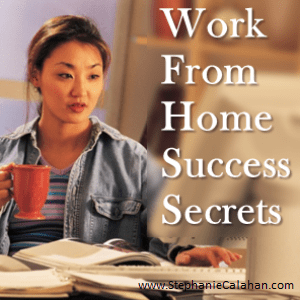 In our focus for more productivity, you might think this post is about how to use your lunch hour to work more efficiently and get more done.  You won't read that here. 
When I used to work in a corporate environment, I almost always ate at my desk.  In fact, it was not uncommon for me to eat 3 meals in a day at my desk!  That was, until I started studying productivity and realized that I had no life, but that is a story for another day…
This topic came back up the other day as I was working with an extremely successful medical professional.  We were working in her office and we were getting close to 11:30 am, so I asked her what she wanted to do about lunch.  She looked at me a bit confused and then said, "I suppose we could eat."  We left the office and went out for our lunch and I learned that she usually skips meals, believing that she could get ahead in her paperwork if she skipped.
What do you think?  Is that the most productive choice and use of time? Keep reading for more perspective.
So I asked my "Tweeps" (friends on Twitter) what they did.  Here is what some of them said:
JaniceSimon Mostly at my desk but feel less stressed when eat lunch away from desk.

 juliebavi oh, I never skip! Am usually on the run – but always eat away from my desk. Need the break!

sanyt When @ work I eat as I work. At home, I leave my desk & eat at the dinner table. Always been like this don't know why?

JanetBarclay I always leave my desk to eat lunch but when I had a j-o-b I often ate at my desk

MasterCruz I eat lunch away from my desk, either outside or in a cafe environment

therileygroup Usually skip unless I have a lunch meeting. 🙁

inspiredjen Depending on the day, I eat lunch standing in the kitchen and finish up at my desk. Snacks, too. Hmm…

SharonCouto ALWAYS away from desk with "real" cutlery and dishes. Eating should be honored!

clutterexpert I eat lunch away from my desk, but only take time to eat it, make coffee, then straight back to the desk to drink coffee!

OrderUpOrg I eat lunch away from my desk and use the downtime to catch up on my favorite TV series on DVD. Up now: The Flintstones.

 thekla_richter I definitely step away for lunch, if only for a 15-minute break. Otherwise my brain and body are way less efficient for hours.

rachbry5 Typically at my desk – I'd say 95%. Never skip [I'd pass out….] but sometimes it's 2 or 3 PM.

chriscostner 90% of the time is at my desk or someone elses desk; 15 – 20 minutes then back to work.
Interesting the different perspectives huh? 
A survey from the American Dietetic Association finds that 75 percent of office workers eat lunch at their desks as often as two or three times a week.
Why is that?
The challenge here is that we have been taught that multi-tasking is a good thing.  We have also been taught that we should work hard to get ahead.  Reality is, however, that skipping lunch or working through lunch is not a good idea.
You Need a Mini Vacation in Your Day! 
In 15 Ways to Maximize Your Lunch Hour the author states
"… your lunch hour should be the least "productive" moment in your day. Lunch is a micro-vacation from work. It should be relaxed, pleasurable, and enjoyable."
I could not agree more!  We need the mental vacation and down time to recharge our batteries. Now, I have to admit, there are a few days where I don't do this, but by the end of the day I do regret it because I have no energy to enjoy my evening. 
In 7 eating habits that sabotage your productivity as an entrepreneur the author states
"Entrepreneurs who eat while working at their desk or drive while eating a sandwich or are running about town with a hot dog in their hands are missing the boat. Eating on the run causes so much havoc to your digestive system and because you aren't being mindful while you eat, it's so much easier for you to overeat when you are eating on the run."
I agree.  There are slews of health studies that agree too.  Even if you take only 15 minutes away from your desk (it should be more) to enjoy your food and let it digest properly, you will be WAY more productive in the afternoon.  Heck!  Who wants to be popping antacids all afternoon anyway? 
Do you treat your yard tools better than yourself?
I think of my yard tools.  Our mower requires regular gasoline, while our other tools require a mixture of gasoline and specific oil.  If I goof and fill the machine with the wrong liquid, not only would my husband be very upset, but the machine would not function properly.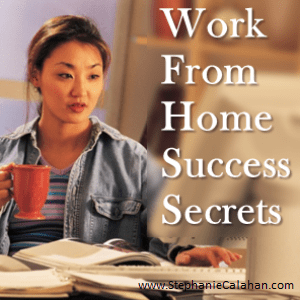 Here is the thing.  Our bodies are like machines that are designed for a number of different tasks. We need energy – the right kind – to be able to carry out these tasks.  When my yard tools don't have the right power source, they don't work right.  Similarly, you must give your body the right amounts of nutrition and rest in order to perform at your best.
What you eat and how you eat impacts the chemistry of your brain and your body function.  What and how you eat reflects in your work output volume and quality. Always remember that. The old computer saying of "garbage in equals garbage out," is quite applicable when it comes to eating and work performance. 
Now, Go Forth and Fill Up Your Mind and Body!I hope that today you will step away from your desk and have a calm healthy lunch.  I also hope that tomorrow, before you go to work, you will eat a healthy breakfast. Do these things and you'll see how much better your work will seem to be.
What do you think?  Do you agree or disagree?  Let's have a discussion.  Just comment in the comment section below.
Live Fully -- Love Openly -- Laugh Often -- Leverage Your Brilliance -- Connect Authentically -- Get Your Message Out -- Serve with Impact -- Prosper Everyday