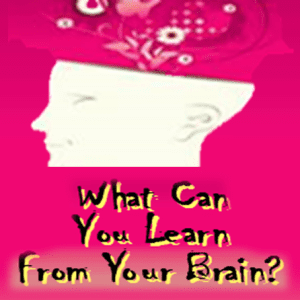 As you know, I am a big believer in diversity and that there are different solutions for different people. There are no "silver bullets" or magic solutions.
However, there are things that you can learn about the way your brain works (how you are "wired") that will help you determine how to spend your time and solve challenges. Keep reading and take the quiz!
According to the quiz from LifeStyle.com:
The left and right brain functions are responsible for differences in people and the way they process information. Whether you use your left brain and right brain together or have a dominant half explains a great deal about how you learn and express yourself.
Take The Quiz!
How long will it take: This quiz took me about 3.5 minutes to complete
How many questions: 10
What you will learn: Where your thinking tendency falls as well as 10 points about your type.
Where can I find it: Right or Left Brained Quiz http://steph.bz/rightleftbrain
What You Can Do
After understanding the results of your quiz, you can better appreciate your strengths and weaknesses. This allows you to determine where to delegate, or what types of systems to implement.
For example, if you are mostly right brained, you are likely creative and a visual person – when you develop systems for your office, open shelf filing may be the best for you.
If you are left-brained, you may find that things do not always get done because you over analyze or look for perfection before calling something complete – when you work on the planning of your projects, focus on the most important items rather than planning out every tiny details.
Now, please realize that these are just examples, never paint a broad brush! . . . However, this type of quiz is great for beginnings of understanding.
My Results
I have taken a number of right/left brain quizzes over the years and every time they come out the same, so this must be true! Here is what this quiz told me:
It's a tie. You are right down the middle!

Talk about having the best of both worlds! You are a person who shares both right brain and left brain abilities and uses both of them in everyday decisions. It would benefit you to read the results for both right and left brainers so that you can better understand the attributes you share with each of them. Congratulate your brain for wanting to do it both ways!
Many people that fall into results such as mine are also coaches or consultants, so the results confirm my chosen field of work! It also means that problem solving can be different depending on the situation.
So What Did You Find?
I shared mine, so now it's your turn! I'd love to hear what you found out or how you might look at your situation a bit differently now that you know what you know. Please share your comments in the comment section.
To your success!