Attention Purpose-Driven Entrepreneurs, Coaches, Consultants, Healers, Authors, Speakers, Trainers and Messengers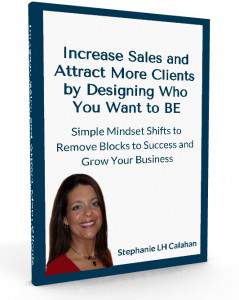 Time management experts all over the globe tell us to get the tasks out of our head and onto To-do lists.  To-do lists are really great for keeping us organized and focused where we should be focused. If followed, they help us get through our day and actually get stuff done by the end of the day. But, what if I suggested that there is something much more powerful than a to-do list?  Many of my private clients come to me initially focused on tasks and tactics, yet they are are not getting the level of success in their businesses or lives that they really desire.
Everything you desire, that you don't have, lies outside the realm of what you already know.  Meaning, if you want to make more money, have better relationships, attract the right clients, get more visibility for your business, have massive sales, etc. you'll have to start doing some new things to achieve it.
So, if you're hitting roadblocks, undercharging, feeling guilty asking for money, or resisting getting more visible, this Transformation Quick Start™ guide will help you get started. It is truly about defining yourself. It's about embracing characteristics that match your values and divorcing those that don't.
"It's not about 'finding yourself' — it's about designing yourself." ~ Alice Lutz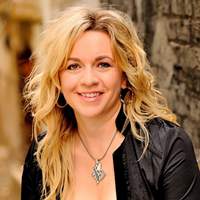 When I started using the BEing exercise I was running in a constant state of overwhelm and frustration. Even though I was generally a happy and upbeat person, when it came to working my business, I was just not where I wanted to be. Using the guide, I would make a conscious choice of who I was going to BE for the day or needed to BE in that moment. Instead of looking at the next sales situation out of desperation, I would choose to BE all things I would want someone to working with me to be. It took a lot of pressure off of everything I was doing. I didn't have to DO anything, I just had to BE.Within a few weeks of starting it, I had a big workshop I was putting on and at first I was so worried about all of the details. Using the guide, I was able to really focus on who I needed to BE for the audience to serve them at the highest level. Instead of being overly stressed out, the day flowed and was enjoyable for everyone! I've now been using the BEing practice for over a year. It has become a part of how I start my day and does not require much effort at all.If we don't take the little bit of extra time to go through exercises like this one, life just happens to us. That's not how I choose to BE! If you go through the guide, you will be happy to see what really is important to you and your decisions will become much easier when you learn how to operate from that place.Emilie Shoop – The Full Throttle Leadership Coach and Team Culture Creator