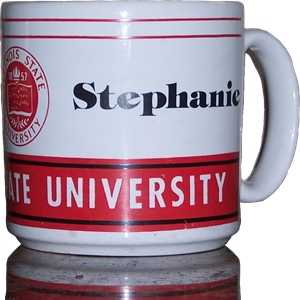 Procrastination has been a common ailment of just about every business owner I know.  Some learn how to overcome it and others struggle with it for years.
I have to admit, one of my big vices is warm drinks (tea, hot cocoa, apple cider,etc.).  I drink different kinds, but as I sit and write or do any other work at my desk in the evening and into the night, you will usually see a cup close to me.
To make this posting make any sense, I must also admit that I really don't like to do laundry, to take out garbage or to deal with dirty or clean dishes. (a domestic goddess I am not…)
A while ago, I  decided to use this habit to my advantage. It now helps me fight procrastination.
Now, when I  decide to brew my tea, it takes about 8 minutes from the time I get out the stuff to make it and the time it is done.  If I heat a cup of cider I might have it on the stove for 1 minute.
That is not long . . .
Most you will agree that neither 8 minutes or 1 minute times are very long and that most people could sustain undesired activities for that long. Thinking that through for a moment, I decided to give it a try. I decided to decide that I would use those few minutes every so often in my day to get the things done that I did not want to do.
Why domestic type items during that time?
I picked activities that were close in proximity to where I made or heated my drink. Since the activities were close, it has been easy to do one or two things and then move on with my day.
It is working
Now that I have personally tested this for a while, I can tell you that it is working for me!
After doing this for a while, I have found that there are a lot of activities that I had put off that I could get done in that time.  It is amazing what can get done in 8 minutes!
You could easily switch it up to any activity that you don't want to do or are avoiding.
I work quickly and efficiently because I have made it a game. How much can I get through before the tea pot whistles?  I have even surprised myself.
Your Turn!
How do you use "beat the clock?" What things do you do to fight procrastination? I'd love to hear what you think.
To your success!