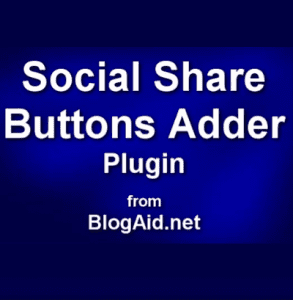 Social sharing buttons that are easy to use and integrate into your site are a really great way to get your message out.  When you have good content, your community wants to share it with others!
Most likely you already have social sharing buttons on your site.
Do your social share plugins work as well for you as they could?
The speed your site loads impacts your users and your SEO.
Recently, MaAnna Stephenson researched and tested a slew of plugins and not only found that many were resource hogs, but that there were security risks too.
To see her findings, go here >>http://www.blogaid.net/social-share-buttons-site-performance-and-security-killers
Or, you could skip that and go straight to her recommendation. Below is one of her tutorial videos that shows you her recommended plugin for social shares.
It took me under 8 minutes to make the switch and I really like how this plugin works on mobile too.
Time to watch: little over 10 minutes
Benefits of implementing: faster/better performing site
Side trick:
The plugin allows you to put a call to action above your social share buttons, but the text has to be the same if you choose for the buttons to show at the top and bottom of your site.  I did not want that.
So, I turned the text "off" in the plugin and added my sharing call to action in my auto-text that goes on every post.  To see how to make your own, see this post:  How to Create a Text Block ShortCode for Content You Repeat in WordPress
Live Fully -- Love Openly -- Laugh Often -- Leverage Your Brilliance -- Connect Authentically -- Get Your Message Out -- Serve with Impact -- Prosper Everyday